close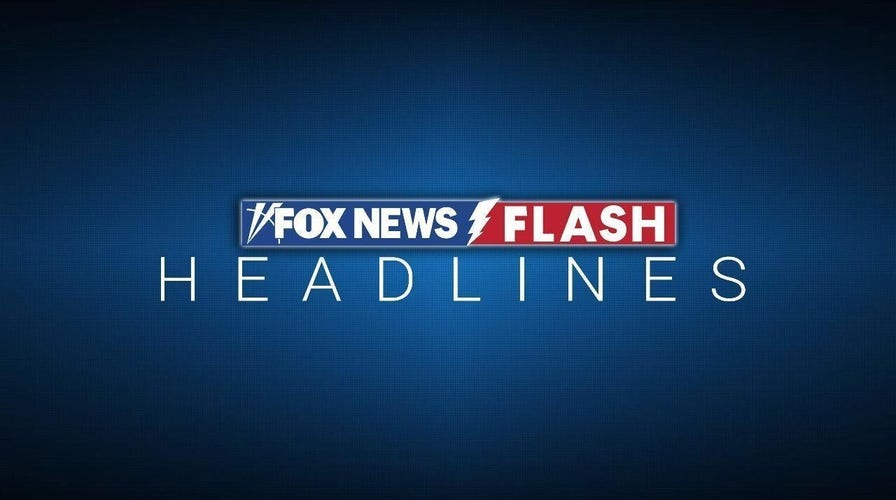 Video
Fox News Flash top headlines for May 2
Fox News Flash top headlines are here. Check out what's clicking on Foxnews.com.
An American doctor reportedly has died while trying to scale Mount Everest.
The U.S. Embassy in Nepal identified the climber as Jonathan Sugarman, according to NBC News.
"Our deepest sympathies go out to his family and friends," the embassy said in a statement. "The Embassy is in contact with Dr. Sugarman's family and with local authorities."
The State Department did not immediately respond to a request for comment from Fox News Digital.
3 MOUNT EVEREST CLIMBERS DIE AFTER FALLING INTO CREVASSE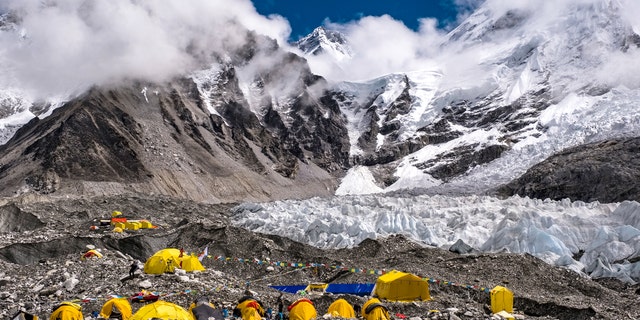 Tents are seen set up at Mount Everest Base Camp. An American climber has died on Mount Everest this week. (Photo by Frank Bienewald/LightRocket via Getty Images)
The cause of Sugarman's death was not immediately clear, but Mohan Kafle, a manager of Nepal-based Beyul Adventure, said the 69-year-old had started feeling unwell Monday while at Everest's Camp 2, which is about 21,000 feet above sea level, The Himalayan Times reports.
"Efforts are underway to airlift his body from Camp 2," the website quoted Kafle as saying, adding that weather conditions were making the recovery difficult.
Sugarman was part of an Everest expedition led by Washington-based International Mountain Guides (IMG), which Beyul Adventure manages locally, according to the Times.
IMG said in a statement on its website that "[i]t is with deep sorrow that IMG reports the death of one of our Everest 2023 team members at Camp 2.
TEXAS TEEN DIES ROCK CLIMBING, TWO HOURS LATER HE REVIVES: 'A LITERAL MIRACLE'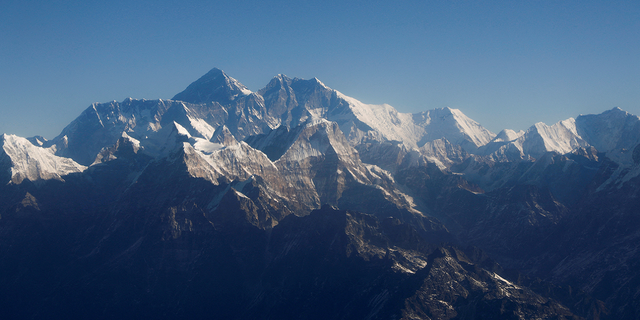 Mount Everest, the world's highest peak, and other peaks of the Himalayan range are seen through an aircraft window during a mountain flight from Kathmandu, Nepal, in January 2020. American doctor Jonathan Sugarman reportedly died while trying to climb the mountain. (Reuters/Monika Deupala)
"We can confirm that this event was not the result of a climbing accident or route condition that would be of potential impact or safety concern to any other teams on the mountain," the company added. "The rest of the IMG climbing team is all doing as well as can be expected given the circumstances.
"Consistent with our privacy policies, the name of the team member will not be released to the public by IMG in deference to the team member's family on when and how any additional information is released," it also said. "We ask the climbing community to allow our team and this climber's family the space and time to grieve and contend with their loss."
IMG says on its website that it is "proud to have led 598 people from 32 countries and 27 expeditions to the summit of Mount Everest."
This most recent attempt was not the first time Sugarman has been on Everest, according to The Himalayan Times.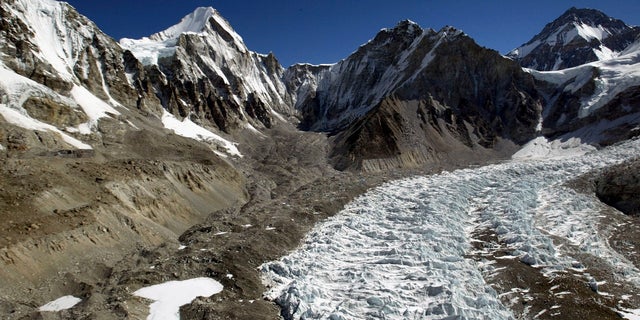 The Khumbu Icefall along Mount Everest, where three climbers died in April this year. (Paula Bronstein/Getty Images)
CLICK HERE TO GET THE FOX NEWS APP
The newspaper said last year he reached Camp III – about 24,000 feet up the 29,032 peak – but ultimately had to abandon the effort.
Sugarman's death comes after three Sherpa climbers died on April 12 after falling into a crevasse in the Khumbu Icefall, a risky passage located just above Everest base camp.
Greg Norman is a reporter at Fox News Digital.