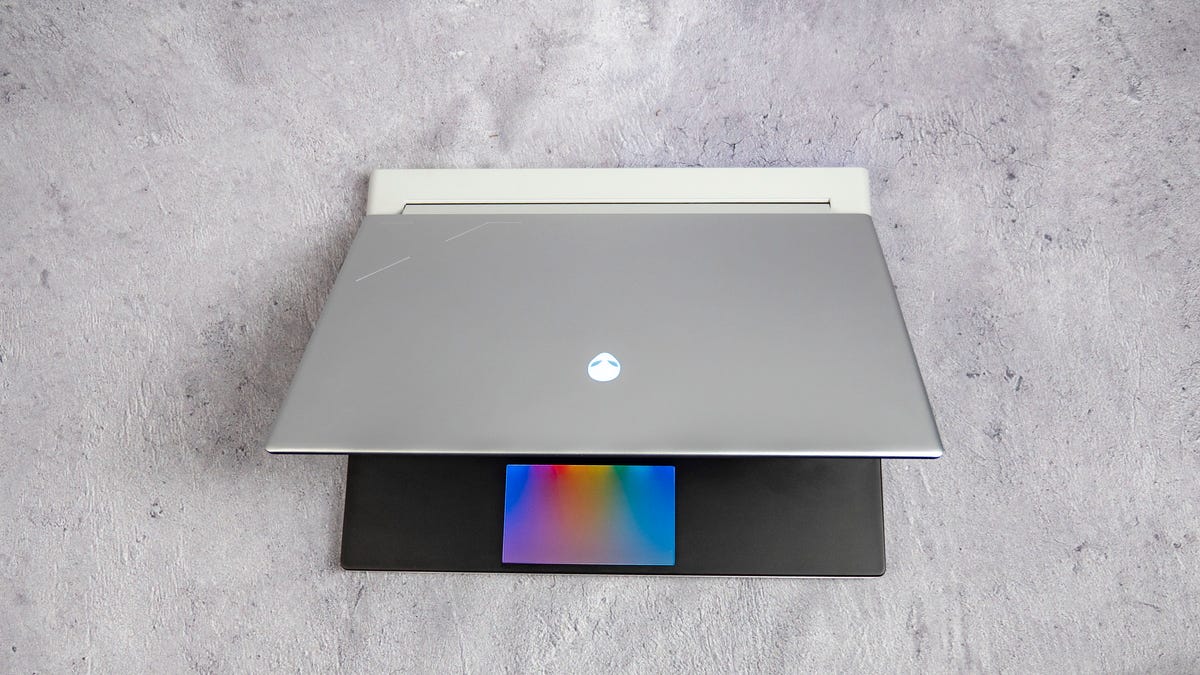 The Alienware x14 is the thinnest 14-inch gaming laptop.
Josh Goldman/CNET
At CES 2023 in Las Vegas, gaming PC-maker Alienware surprised us with four new laptops, including its most powerful gaming laptop ever and the world's thinnest 14-inch gaming laptop. All of the new models will be loaded with next-gen chips from Intel, AMD and Nvidia and were developed using an updated version of the Dell-owned company's Legend design framework.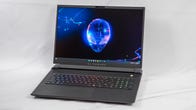 Now playing:
Watch this:

Massive 18-inch Gaming Laptop Leads New Alienware Lineup
5:53

Legend 3.0 changes the design slightly, flattening the back to make it more comfortable to carry as well as an updated nose so they're easier to open. They all have a new foot design to allow for better cooling and greater comfort when used on your lap. They all have taller 16:10 displays, Dolby Atmos and Dolby Vision support, full-HD webcams and a thermal material on the CPU and GPU for optimized heat dissipation. 
The second-gen Alienware x14 is the smallest of the bunch and Alienware says it's the thinnest 14-inch gaming laptop in the world. Its display has a 2,560×1,600-pixel resolution with a 165Hz refresh rate and 100% P3 color range.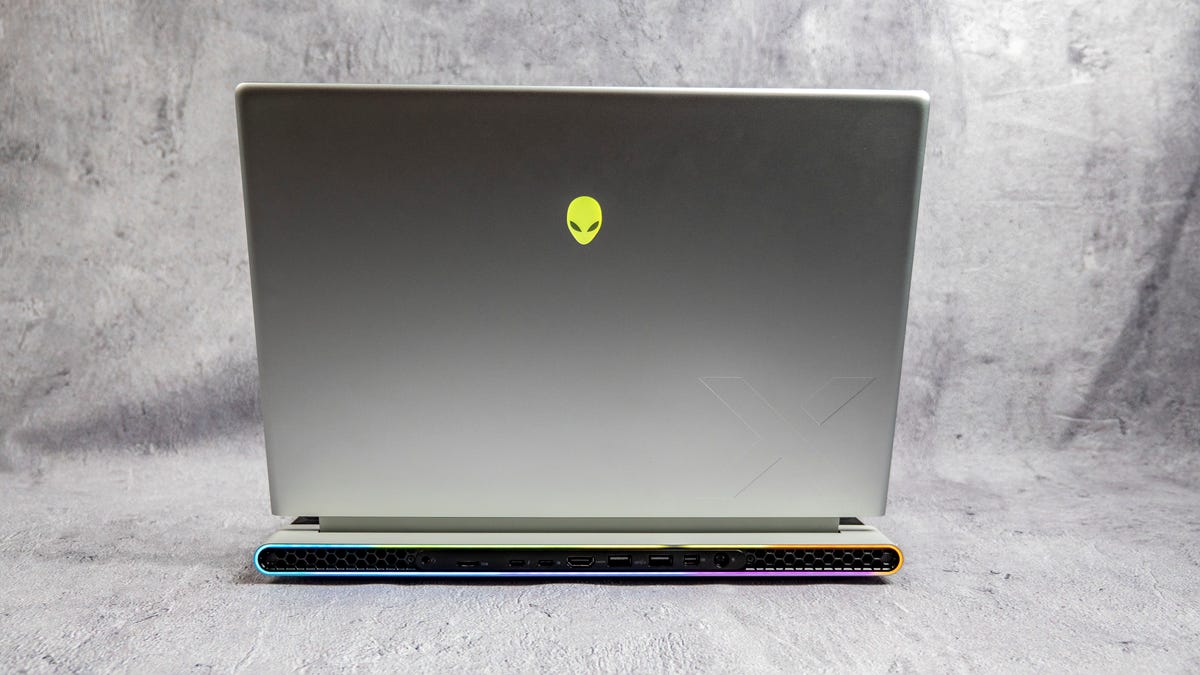 The stadium lighting around the rear of the x14 now uses micro-LEDs for smoother lighting effects. 

Josh Goldman/CNET

The Alienware x14 arrives this winter starting at $1,799. UK and Australian availability and pricing weren't announced, but the US price converts to approximately £1,490 or AU$2,635.
 A 16-inch version, the Alienware x16, will also be available for those who want a bit more power and screen real estate but still in a slim package. It's expected to start at $2,149 but only high-end configurations will be available at launch, starting at $3,099. 
If you want to go even bigger though, Alienware announced the all-new m18. It's an impressive 18-inch laptop, which you can load up with your choice of Intel or AMD processors and Nvidia or Radeon graphics. To keep the components cool, Alienware used seven heat pipes and four fans while keeping the same body thickness as last year's m17.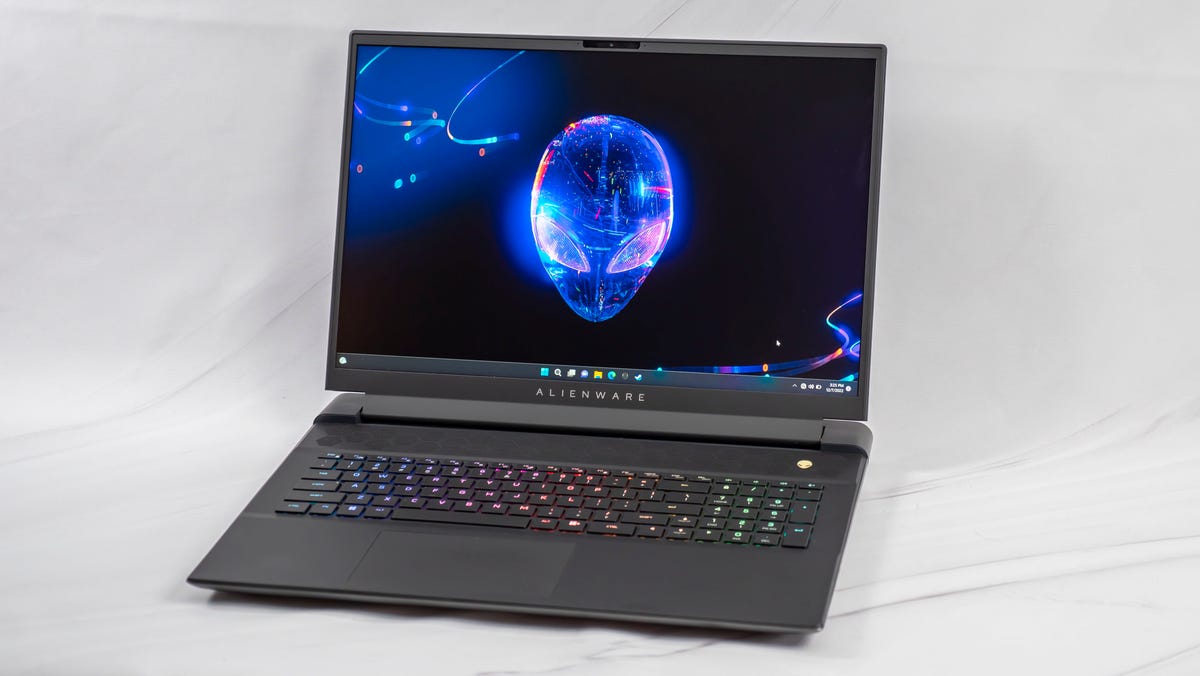 The m18 is nearly the same size as an older 17-inch gaming laptop but has 14% more onscreen space.

Josh Goldman/CNET

The m18 has a full-sized keyboard and number pad with optional Cherry MX mechanical keys, plus dual user-replaceable DDR5 SO-DIMM slots and up to 9TB of potential storage. Alienware will offer it with either a 165Hz 2,560×1,600-pixel resolution or a 480Hz 1,920×1,200-pixel resolution. 
Again, Alienware will only have high-end configurations at launch, with prices starting at $2,800. Entry-level m18 models will start at $2,099. And, like the x14, you can opt for a smaller 16-inch m16, which will have many of the same features, ergonomics and design qualities as the m18. At launch, the m16 will start at $2,599 but lower-end configurations are expected later this year, starting at around $1,899.
Alienware x14 R1
$1,400 at Dell