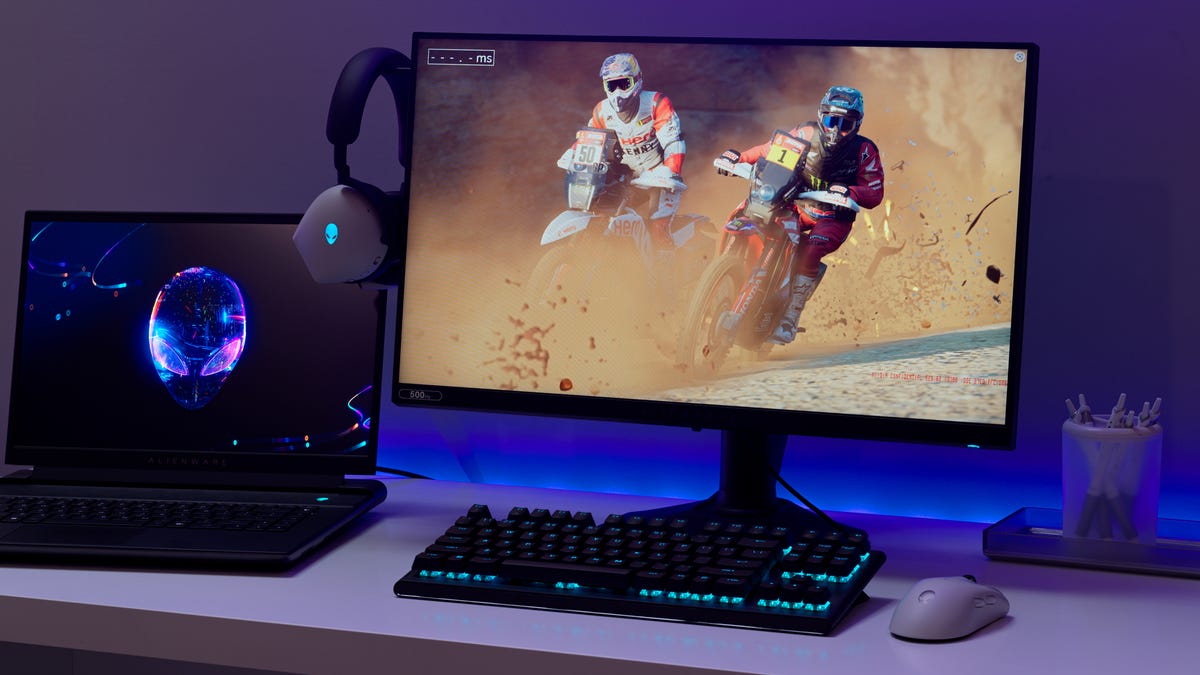 Alienware
It wouldn't be CES without the requisite "OMG fast" gaming monitor, and Alienware's 25-inch AW2524H gaming monitor is this year's contender. 
Alienware's display isn't the first to hit 500Hz refresh rate, the speed at which the screen can completely redraw — that honor went to the Asus ROG Swift 500Hz in May 2022. But that model's screen is based on TN, a technology renowned for its speed but not much else. Alienware's model is based on IPS, which has better color, better viewing angles and higher brightness, and it's the first time we've seen IPS pushed this hard. It's also a rarefied speed which only a pro esports player would appreciate.
It's not 500Hz native; it's actually 480Hz and hits 500Hz when overclocked, and that's only via DisplayPort. It's restricted to 240Hz over HDMI. It has a tiny stand base, but it's VESA-mountable as well.
Other specs include Nvidia G-Sync and Reflex Latency Analyzer support, four USB-A connections, two HDMI and one DisplayPort. It's DisplayHDR 400 certified, for whatever that's worth, with 99% SRGB gamut coverage and an ambient light sensor to automatically adjust for different lighting conditions.
It's slated to ship in late March in the US (early February in China), but pricing isn't available yet.