close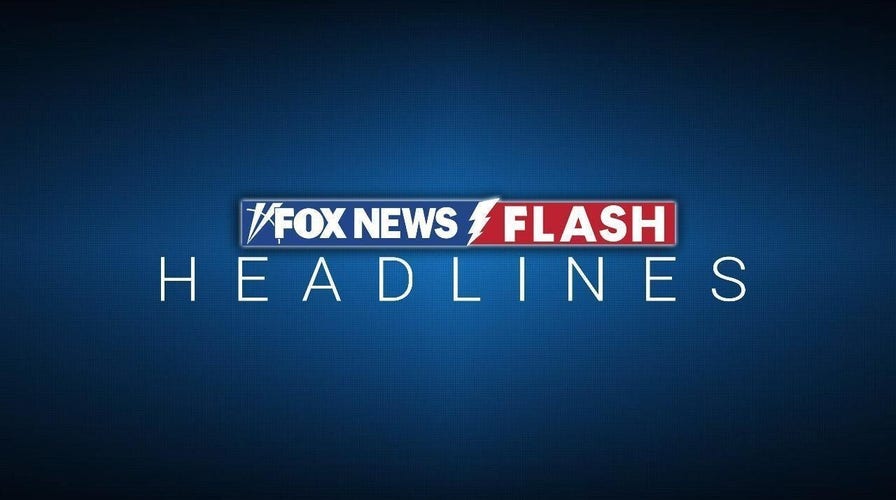 Video
Fox News Flash top headlines for January 24
Fox News Flash top headlines are here. Check out what's clicking on Foxnews.com.
Algeria's powerful army chief is on a discreet but extraordinary official visit to Paris, the first by a top-ranked Algerian general since independence from France more than six decades ago.
Gen. Said Chanegriha met Monday with President Emmanuel Macron, the Elysee Palace said, ahead of a meeting Tuesday with French Defense Minister Sebastien Lecornu.
Chanegriha was invited to France by his counterpart, the head of the Joint Chiefs of Staff, Thierry Burkhard, who had met him last August during a visit to Algeria by Macron. The French president was on a mission to try to heal wounds and seek a measure of reconciliation after France's 132 years as a colonizer.
Algeria was the crown jewel of France's colonial empire with a special status that made it part and parcel of France. Ties between the two countries have been strained since Algeria won independence in 1962 after a brutal seven-year war.
FRENCH PRESIDENT EMMANUEL MACRON, SPANISH PRIME MINISTER PEDRO SÁNCHEZ SIGN FRIENDSHIP TREATY IN BARCELONA
Chanegriha's visit was low-key with no official announcements by the French, in contrast to Algerian authorities.
The Algerian Defense Ministry said Chanegriha gave a message to Macron from President Abdelmadjid Tebboune during their Monday meeting without revealing its contents. Tebboune is expected to visit Paris later this year.
The French defense minister and Gen. Burkhard were present at the meeting with Macron.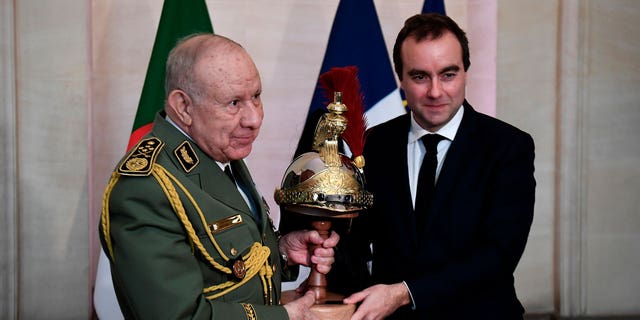 Algerian Army chief, Gen. Said Chanegriha, left, gets a present given by French Defense Minister Sebastien Lecornu, on Jan. 24, 2023 in Paris.
(Christophe Archambault, Pool via AP)
The two countries have mutual military concerns, notably in the unstable Sahel region that borders southern Algeria and where French troops are fighting Islamist extremists. The French also likely have deep concerns about the increasingly bitter relationship between Algeria and neighboring Morocco over the Western Sahara, where Algerian-backed rebels are seeking independence in territory claimed by Rabat.
Chanegriha received a formal welcome Monday at the prestigious military institution Ecole Militaire. A tweet Monday by Burkhard with photos of the ceremony disappeared on Tuesday.
In Algeria, the army plays a prime though behind-the-scenes role. Chanegriha's predecessor, Ahmed Gaid Salah, helped push now-deceased President Abdelaziz Bouteflika from office in 2019, ending his 20 years in power amid months of peaceful protest marches.
Gaid Salah visited Paris in 2006 but in an unofficial capacity, reportedly checking on the health of Bouteflika who at the time was being treated for stomach problems at a French military hospital.
CLICK HERE TO GET THE FOX NEWS APP
The Algerian army grew out of the fighting force in the independence war. A political wing served as the sole political party running Algeria for three decades.
While Bouteflika, as president, visited France and addressed the nation's parliament, Algeria's army chief never received an official invitation from Paris before Chanegriha.