Prosecutors laid out their case against Alec Baldwin in specific detail in the probable cause documents released Tuesday.
Baldwin will appear virtually for a preliminary hearing on Feb. 24. It will be the first court appearance for the actor regarding this case.
He was formally charged with involuntary manslaughter on Tuesday in connection to the death of Halyna Hutchins on the set of "Rust." The cinematographer died on Oct. 21, 2021 after a gun Baldwin was holding fired. Director Joel Souza was also injured in the shooting in a church on Bonanza Creek Ranch in New Mexico.
The statement of probable cause filed by the New Mexico First Judicial District Attorney's Office outlined the prosecution's plans.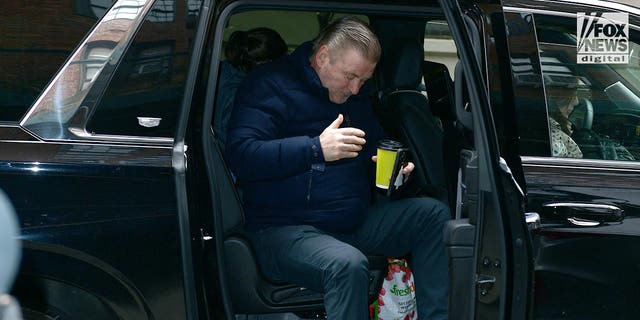 Alec Baldwin gets out of a car outside his apartment in Manhattan on Feb. 1. The actor was officially charged this week with involuntary manslaughter for the shooting death of Halyna Hutchins.
(Dario Alequin for Fox News Digital)
ALEC BALDWIN FIRST SEEN AFTER INVOLUNTARY MANSLAUGHTER CHARGES FORMALLY FILED
Prosecutors focused mainly on Baldwin's role as a producer on the film. However, legal experts aren't convinced this is the strongest argument against Baldwin.
"I still think it will be difficult for them to convince a jury of his culpability, particularly the way they set up his culpability as a producer," Kate Mangels of the law firm Kinsella Weitzman Iser Kump Holley told Fox News Digital.
"It seems like they are putting the responsibility on him for various different things that should have happened on set," she explained. "I mean, they blame him for a cart not being locked during a lunch hour and for negligent hiring by the production company. Once we get into the reality of what his role and responsibilities were as a producer, particularly on a film where there's numerous producers, I think it will be hard to convince a jury that he really was responsible for all of these things on a movie set."
Former federal prosecutor Neama Rahmani emphasized that although Baldwin was a producer on "Rust," it's "difficult" to hold someone legally accountable for "the actions of another."
Rahmani specifically highlighted the duties of armorer Hannah Gutierrez-Reed and assistant director Dave Halls.
"The argument is that Baldwin as the producer shouldn't have let Hannah Gutierrez-Read leave the set," Rahmani explained to Fox News Digital. "And that he should have insisted that Dave Halls conduct a second safety check. You're kind of pushing all this on Baldwin, but then you charge Halls with a misdemeanor when he's the one who should have conducted the second safety check."
"So a lot of these arguments, I can see the defense trying to attack and exclude evidence of what other people were doing and argue that under the law, it's very difficult to hold someone criminally responsible for the actions of another," he added. "The only real ways to do so are if you're an accomplice or a coconspirator."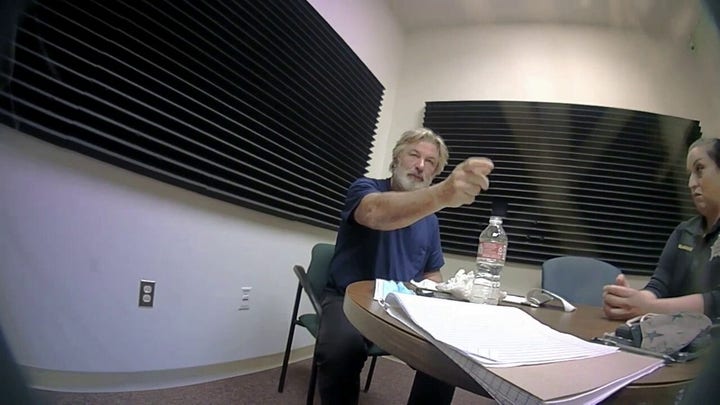 Video
ALEC BALDWIN FORMALLY CHARGED WITH INVOLUNTARY MANSLAUGTHER IN FATAL 'RUST' SHOOTING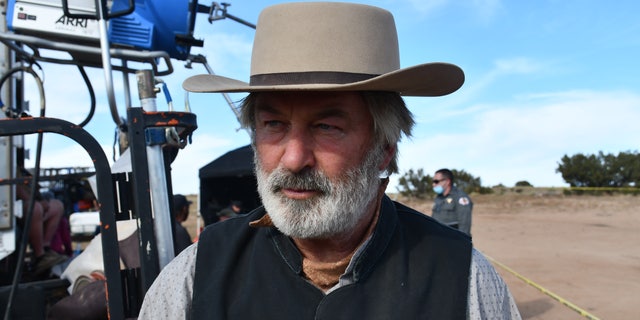 Alec Baldwin shown on the "Rust" set following the fatal shooting.
(Santa Fe County Sheriff's Office)
In fact, the legal expert said the case the prosecution laid out against Baldwin "reads more like a civil lawsuit."
"They're trying to build a case for negligence against Baldwin. And there's nothing that Baldwin did, individually, that rises to the level of the recklessness needed for manslaughter," he explained. "So, they're trying to add all of these different pieces of evidence or negligence together to try to get there."
Rahmani explained what he believes is the prosecution's strongest argument against Baldwin.
"I think the best argument they have is that he actually pulled the trigger because even if you think a gun isn't loaded, you shouldn't point it at someone and pull the trigger," he said. "To me, that's the most damning evidence. Now, Baldwin denies pulling the trigger, and that's where they kind of go into that detailed FBI analysis. But for me, that's the strongest piece of evidence."
After conducting an analysis of the firearm that killed Hutchins, the FBI concluded that the revolver could not have been fired without the trigger being depressed.
Another expert noted that Baldwin's "inconsistent accounts" of what happened on Oct. 21, 2021 is also a strong argument by the prosecution.
"Their argument where they focus on some of his inconsistent statements that he's made in police interviews and to the media is strong in that those are his own words," Mangels told Fox News Digital. "A changing story can potentially show some knowledge that something was done improperly."
Baldwin originally "approached" responding authorities on Oct. 21, 2021 saying he was the one who "fired" the gun, according to the filing document. However, he went on to claim he "never fired the revolver, and that it had just '… gone off.'"
"Baldwin made this assertion public as well, in multiple media interviews conducted after the shooting," the document reads. "Many media interviews and law enforcement interviews were conducted by Baldwin, and he displayed very inconsistent accounts of what happened during the incident when firing the gun that killed Hutchins."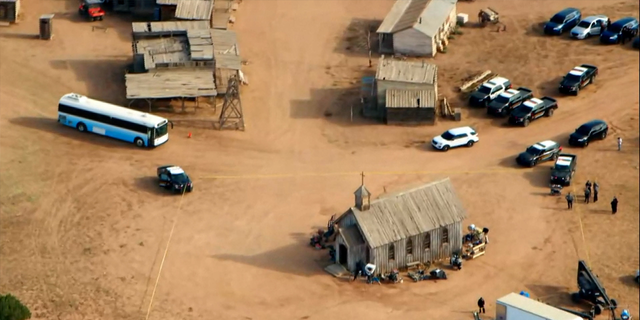 The shooting occurred at Bonzana Creek Ranch in New Mexico.
(Reuters)
CLICK HERE TO SIGN UP FOR THE ENTERTAINMENT NEWSLETTER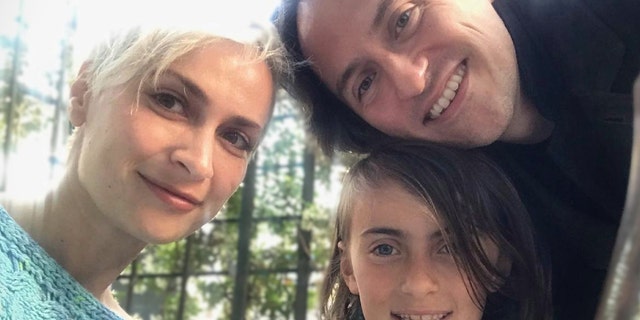 Halyna Hutchins is survived by her husband Matthew and their son.
(Hutchins' lawyer Brian Panish)
According to the documents, Baldwin did not attend firearms training ahead of the filming for "Rust" and spent time "distracted" during a 30-minute session that was supposed to last for an "hour or more."
"A training session for at least an hour or more in length was scheduled, but the actual training consisted of only approximately 30 minutes as, according to Reed, Baldwin was distracted and talking on his cell phone to his family during the training," the documents claim.
This point could "certainly" affect a jury's view of Baldwin, if the prosecution can effectively show that Baldwin wasn't taking the trainings "seriously," according to one legal expert.
"It also seems, based on the way the information was worded, that they have numerous witnesses from the film who will testify to something as specific as him talking to others on the phone when he should have been paying attention. And those are the sort of things that are directly attributable to him. So, I think those are the stronger points in showing culpability," Mangels told Fox News Digital.
"I still don't know if that will be enough to show that he really was criminally negligent rather than just, you know, maybe he wasn't following best practices, but there needs to be something more than that for criminal negligence."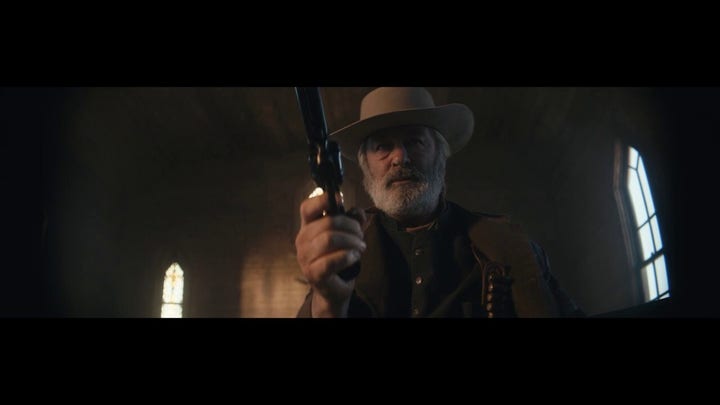 Video
As for the preliminary hearing scheduled for Feb. 24, Rahmani expects to see the defense litigate "aggressively."
"We're probably going to see fireworks at the preliminary hearing," he said. "I mean, the defense is going to try to get this knocked out at an early stage before it goes to a jury. Obviously, the standard in the prelim is low, it's just probable cause. It's a probable cause to move forward with a jury trial, but I can see the prelim being litigated very aggressively."
Baldwin was formally charged with two counts of involuntary manslaughter in the alternative Tuesday, according to court documents obtained by Fox News Digital.
"Rust" armorer Gutierrez-Reed was also charged Tuesday. Prosecutors said previously that assistant director Halls, who oversaw safety on set, has agreed to plead guilty in the negligent use of a deadly weapon. Prosecutors say Halls may have handled the gun improperly before it was given to Baldwin.
The Santa Fe County Sheriff's Department has spent the last year investigating how live rounds made it onto the movie set. Gutierrez-Reed and Halls were the only other crew members believed to have handled the gun that fired on set.
Halls allegedly handed Baldwin a .45 revolver, telling him that it was "cold," or safe. Prior to that, Gutierrez-Reed spun the cylinder to show Halls what was in the gun, her lawyer said.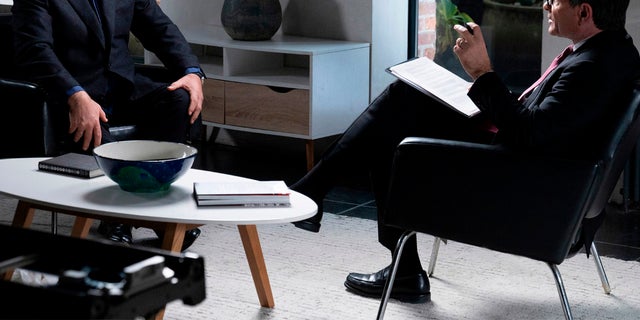 Alec Baldwin claimed he did not pull the trigger of the gun in a tell-all interview.
(Jeffrey Neira/ABC News via AP)
Baldwin has maintained that he did not pull the trigger of the gun — once during a primetime interview shortly following the deadly shooting and again on a podcast episode. The actor originally said he had pulled the hammer of the gun back as far as he could and released it but did not pull the trigger.
Baldwin's lawyer previously called the decision to charge the actor with involuntary manslaughter a "miscarriage of justice."
"This decision distorts Halyna Hutchins' tragic death and represents a terrible miscarriage of justice," Luke Nikas of Quinn Emanuel Urquhart & Sullivan told Fox News Digital in a statement. "Mr. Baldwin had no reason to believe there was a live bullet in the gun – or anywhere on the movie set. He relied on the professionals with whom he worked, who assured him the gun did not have live rounds. We will fight these charges, and we will win."
Baldwin is facing up to 18 months if he is convicted of involuntary manslaughter. If convicted of involuntary manslaughter in the commission of a lawful act, which included a firearm enhancement, Baldwin will face a mandatory five years in jail.
CLICK HERE TO GET THE FOX NEWS APP