People will "absolutely" go see the western "Rust" despite lead actor Alec Baldwin facing charges in the death of the film's cinematographer, some observers say.
Melina Spadone, attorney for Rust Movie Productions, confirmed to Fox News Digital the movie is "on track to be completed with Mr. Baldwin in the lead role and Joel Souza as director."
Spadone also confirmed that the project will include "on-set safety supervisors and union crew members and will bar any use of working weapons or any ammunition." Live ammunition was reportedly prohibited from the "Rust" movie set.
One expert told Fox News Digital the tragedy on the "Rust" set could actually lead to much bigger numbers at the box office.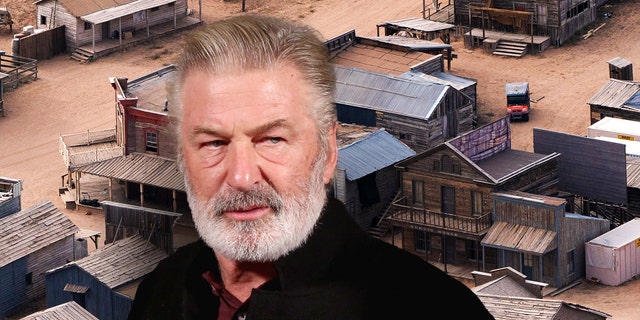 Experts told Fox News Digital people will "absolutely" go to see the finished "Rust" movie despite lead actor Alec Baldwin facing charges and prison time.
(Sonia Moskowitz/Getty Images)
ALEC BALDWIN CRITICIZED FOR FIRST INSTAGRAM POST FOLLOWING INVOLUNTARY MANSLAUGHTER CHARGES
"In fact, a much, much larger audience knows about 'Rust' because of this horrible tragedy," Kelcey Kintner, senior vice president of Red Banyan, explained to Fox News Digital. "I'm sure people will be curious to see how producers handle the movie in light of the tragic circumstances and will also be interested to see Alec Baldwin's performance as this very serious charge hangs over him."
However, brand expert Eric Schiffer noted that, for a large portion of people, the film is untouchable.
"For those who brake at accidents on freeways and spend time turning 90 degrees and glued to the scene, they'll watch it," Schiffer told Fox News Digital. "But for millions of others, 'Rust' is dust. They wouldn't touch it. They'd go to be near it the same as they would a dirty bomb in their neighborhood."
The experts agreed that guns would likely continue to be used in the film despite the tragic shooting that occurred on the original set in 2021.
"I think they will try to find a way to capture the thirst for the experience that some will want — the thirst for the grisly — with a respect for those who should still be here and on this planet," Schiffer noted.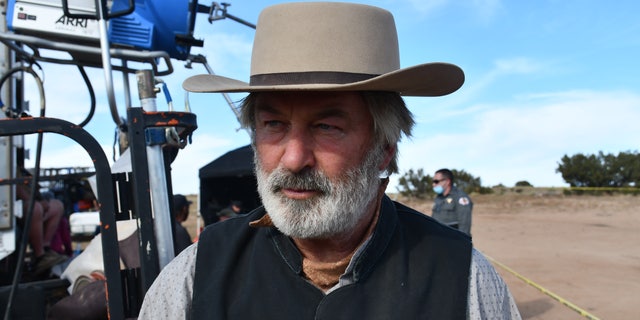 Alec Baldwin will complete the filming of "Rust" as the lead actor of the western.
(Santa Fe County Sheriff's Office)
CLICK HERE TO SIGN UP FOR THE ENTERTAINMENT NEWSLETTER
Kintner added, "The movie is a western in which an outlaw is attempting to release his grandson from prison, so guns and violence will still certainly be a part of the movie. But one thing is for certain, there will be serious safeguards put in place to make sure there is no live ammunition on the set.
"In fact, one would hope that all movie sets have reviewed and assessed their safety protocols in light of this very preventable accident. In the end, it would be fitting if Halyna Hutchins can be remembered not only for her work but also sparking change that made film sets safer moving forward."
It was announced "Rust" would be completed after Halyna's family settled a lawsuit against Baldwin and other members of the production. The movie is not being finished in New Mexico.
"Halyna's widower is now the executive producer on the movie and understandably wants the final product to pay tribute to his late wife's final work," Kintner said. "Given his involvement and commitment to see Halyna's last production come to completion, it makes sense to move forward."
Schiffer called the move a "disgusting money grab."
"It shows great disrespect to Halyna, all for Hollywood profits, at a time where the star may face prison," Schiffer told Fox News Digital.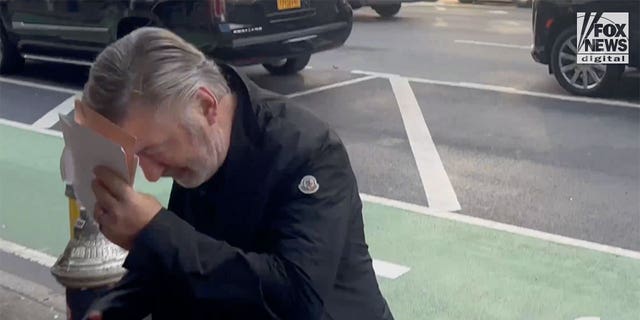 Alec Baldwin holds up an envelope to his face as he enters a building in New York City Jan. 20. This was the first time Alec Baldwin was seen publicly since it was announced he will be charged with two counts of involuntary manslaughter in the death of Halyna Hutchins.
(Dario Alequin for Fox News Digital)
Baldwin will be charged with two counts of involuntary manslaughter in the fatal shooting of Hutchins. The cinematographer died Oct. 21, 2021, after a gun Baldwin was holding fired on set.
Souza was also injured in the shooting in a church on Bonanza Creek Ranch in New Mexico.
Baldwin's lawyer called the decision to charge the actor a "miscarriage of justice."
"This decision distorts Halyna Hutchins' tragic death and represents a terrible miscarriage of justice," Luke Nikas of Quinn Emanuel told Fox News Digital in a statement. "Mr. Baldwin had no reason to believe there was a live bullet in the gun — or anywhere on the movie set. He relied on the professionals with whom he worked, who assured him the gun did not have live rounds. We will fight these charges, and we will win."
Involuntary manslaughter is a Class D felony punishable by up to 18 months in jail and a $5,000 fine.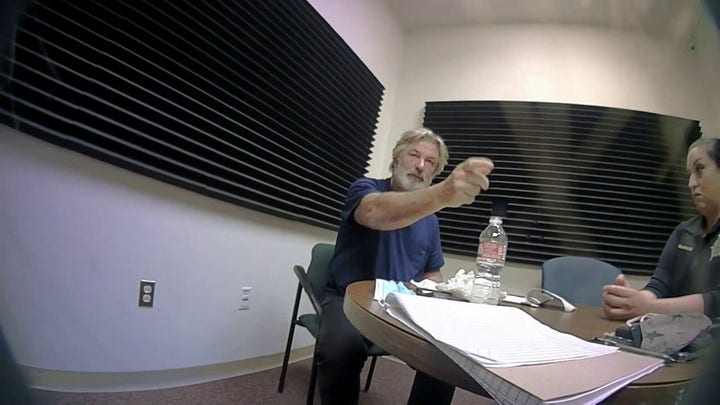 Video
Baldwin's second count is involuntary manslaughter in the commission of a lawful act, which "requires proof that there was more than simple negligence involved in a death," according to the DA's office. It is also punishable by up to 18 months in jail and a $5,000 fine.
CLICK HERE TO GET THE FOX NEWS APP
However, this charge includes a firearm enhancement. If convicted on the enhancement, Baldwin would face a mandatory five years in jail.
Fox News Digital's Tracy Wright contributed to this report.