close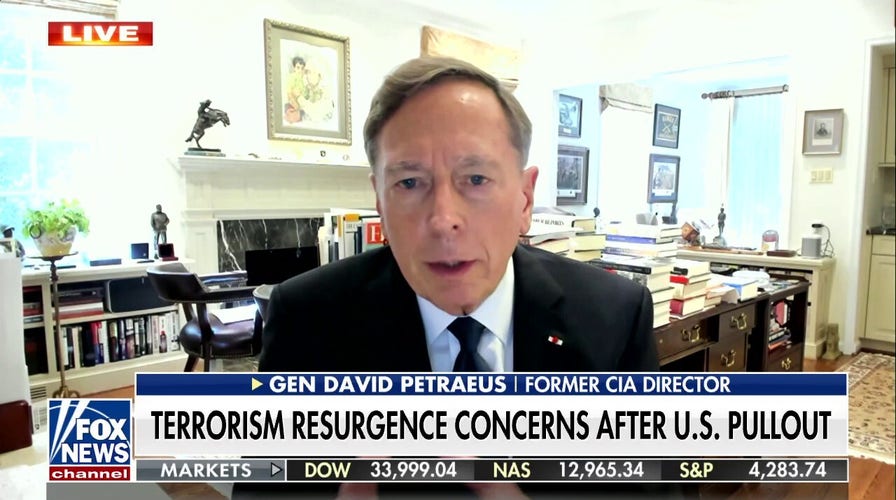 Video
The real concern is the Islamic State: Gen. Petraeus
Former CIA director Gen. David Petraeus explains the threat that the Islamic State poses compared to al Qaeda on 'Your World.'
A woman who left Alabama to join the Islamic State in 2014 now says she regrets her actions and is hoping to return to the United States.
"If I need to sit in prison, and do my time, I will do it.… I won't fight against it," Hoda Muthana, now 28, told The News Movement from the Roj detention camp in Syria, according to The Associated Press. "I'm hoping my government looks at me as someone young at the time and naive."
Muthana, who was born in New Jersey to Yemeni immigrants and was raised in Alabama, ran away from home at the age of 20 to join ISIS. Raised in a conservative Muslim household, she told her family she was going on a school trip but instead flew to Turkey and crossed into Syria using funds from secretly cashed tuition checks.
Once she arrived in Syria, Muthana says she was detained in a guest house reserved for unmarried women and children.
US-BORN ALABAMA WOMAN WHO JOINED ISIS IS NOT AN AMERICAN CITIZEN, JUDGE RULES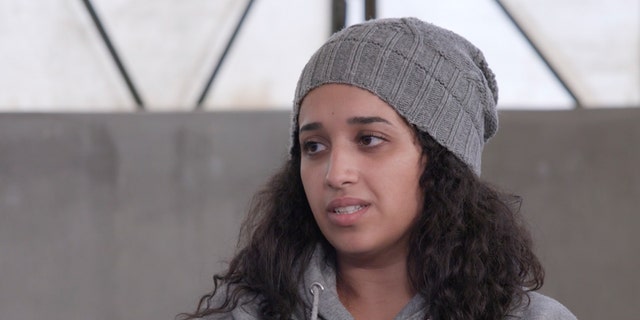 In this image taken from video, Hoda Muthana talks during an interview in Roj detention camp in Syria, where she is being held by U.S.-allied Kurdish forces.
(AP Photo/The News Movement)
"I've never seen that kind of filthiness in my life, like there was 100 women and twice as much kids, running around, too much noise, filthy beds," she recalled.
She said the only way out was to marry an ISIS fighter, and she eventually married three, giving birth to a child. Her first two husbands, including the father of her son, both died in combat. Muthana says she divorced the third.
But the former American now says she regrets everything except for the birth of her son and hopes to return to the U.S. and become an advocate against extremism, making the case that she was brainwashed by the terrorist group when she left Alabama in 2014.
The Islamic State at one time held swaths of territory in Iraq and Syria and at the height of their power became famous for brutal executions and terrorist attacks that they frequently boasted about on social media. During that time Muthana appeared to be a vocal supporter of the group in interviews with Buzzfeed News and on social media. Posts from 2015 on her Twitter account showed her encouraging more Americans to join the extremist group and carry out attacks at home, including drive-by shootings, vehicle rammings and targeting large gatherings on national holidays.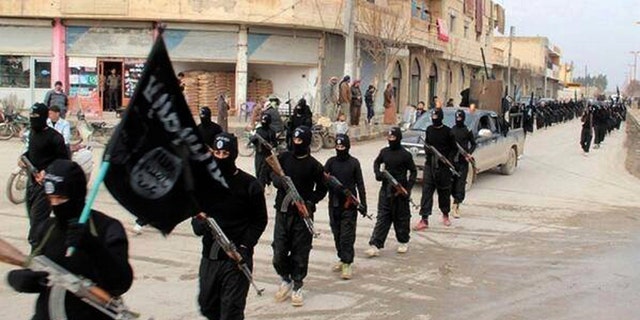 ISIS in its former "caliphate" capital of Raqqa, Syria.
(AP)
ISIS BRIDE CLAIMS SHE'D BE MODEL CITIZEN IF SHE'S ALLOWED TO RETURN TO US: 'I DIDN'T HATE AMERICA'
She now claims that her phone was stolen from her and the posts were made by supporters of ISIS, but she would now use her experiences to speak out against extremism.
Muthana had her citizenship revoked in 2016 by the Obama administration, which argued her birthright citizenship could be canceled because her father was an accredited Yemeni diplomat at the time of her birth. That decision was maintained throughout the Trump administration, which continued to ban her from returning to the United States.
Attorneys representing Muthana have claimed the move was in error, arguing that her diplomatic accreditation ended before she was born. But U.S. courts have upheld the position of the government, while the Supreme Court declined her appeal to hear the case last year.
She now remains in a detention camp in northern Syria that houses thousands of widows of Islamic State fighters and their children. She continues to claim that she was a victim who will now advocate against extremism.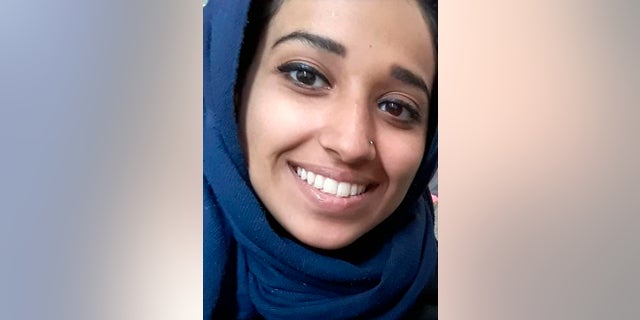 This undated image provided by attorney Hassan Shibly shows Hoda Muthana, an Alabama woman who left home to join the Islamic State after becoming radicalized online.
(Muthana/Attorney Hassan Shibly via AP)
CLICK HERE TO GET THE FOX NEWS APP
"Even here, right now, I can't fully say everything I want to say. But once I do leave, I will. I will be an advocate against this," she said. "I wish I can help the victims of ISIS in the West understand that someone like me is not part of it, that I as well am a victim of ISIS."
Hassan Shibly, an attorney for Muthana's family, argues it is "absolutely clear that she was brainwashed and taken advantage of." He added that the family believes she should be allowed back to repay her debt to society and help others from "falling into the dark path that she was led down."
"She was absolutely misguided, and no one is denying that. But again, she was a teenager who was the victim of a very sophisticated recruitment operation that focuses on taking advantage of the young, the vulnerable, the disenfranchised," he said.
The Associated Press contributed to this report.
Michael Lee is a writer at Fox News. Follow him on Twitter @UAMichaelLee