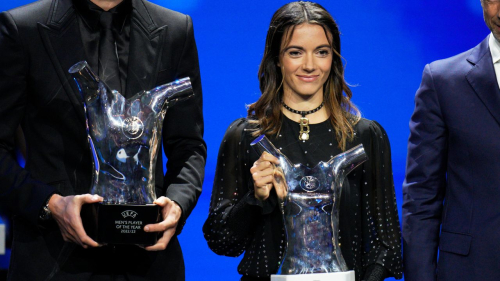 Aitana Bonmatí was named the UEFA Women's Player of the Year. Daniel Cole/AP CNN —
Aitana Bonmatí, Spain's World Cup-winning midfielder, used her UEFA Women's Player of the Year award speech to call out "abuses of power" following Luis Rubiales' unwanted kiss.
Rubiales, the president of the Spanish football federation, was provisionally suspended by FIFA, global soccer's governing body, on Saturday after he forcibly kissed Hermoso during Spain's victory celebrations at the World Cup on August 20.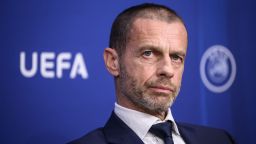 UEFA President Aleksander Ceferin attends a press conference following an UEFA executive meeting on April 7, 2022 in Nyon, as UEFA is expected to adopt an overhaul of the Financial Fair Play (FFP) system introduced in 2010 to stop clubs piling up debts in their pursuit of trophies. (Photo by Fabrice COFFRINI / AFP) (Photo by FABRICE COFFRINI/AFP via Getty Images) Fabrice Coffrini/AFP via Getty Images
Bonmatí was influential for Barcelona in the team's league and Champions League double last season, before going on to play a leading role in Spain's victorious Women's World Cup campaign.
"We just won the World Cup but nobody is talking about that much because things have happened I wished hadn't," Bonmatí said after collecting the award.
"I would like to speak a bit about what has happened. I think as a society we shouldn't allow abuses of power in a work relationship, as well as a lack of respect. So from my teammate Jenni to all the women who suffer the same, we are with you.
"I hope we keep working to improve society."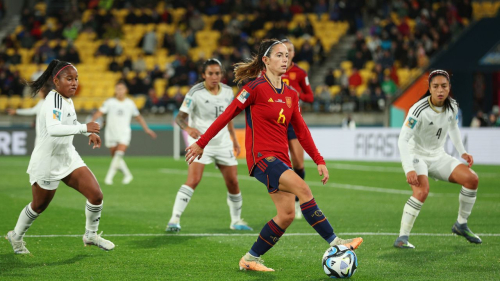 Aitana Bonmatí won the Golden Ball for best player at the Women's World Cup. Hagen Hopkins/FIFA/Getty Images
After collecting the prize for UEFA Women's Coach of the Year, England women's head coach Sarina Wiegman dedicated her award to the Spanish national team, which beat England 1-0 in the World Cup final.
After thanking everyone involved with England's Lionesses, Wiegman said the award "feels a little different."
"We all know the issues around the Spanish team and it really hurts me as a coach, as a mother of two daughters, as a wife and as a human being," Wigman added.
"The game has grown so much but there's also still a long way to go in women's football and in society. I would like to dedicate this award to the Spanish team. The team that played in the World Cup such great football that everyone enjoyed.
"This team deserves to be celebrated and deserves to be listened to and I'm going to give them again a big applause and I hope you will join me.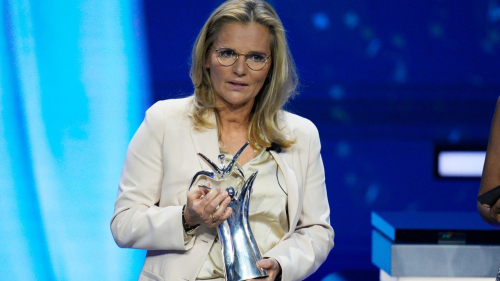 Sarina Wiegman was named the UEFA Women's Coach of the Year. Daniel Cole/AP
Bonmatí began her speech by saying she was "very thankful" for Wiegman's words.
Along with the mounting pressure to resign, Rubiales also faces an investigation that could end in sexual aggression charges from Spanish prosecutors.
Earlier this week, all 19 of the Spanish federation's regional presidents called for Rubiales to resign while also offering unanimous support for interim president Pedro Rocha, who stepped into the role following Rubiales' suspension by FIFA.