The woman whose abortion survival story Florida Gov. Ron DeSantis shared at the Fox News Republican presidential debate last week has a message for critics of her story.
"I did exist," Miriam "Penny" Hopper told Fox News Digital in an interview this week.
When moderators Bret Baier and Martha MacCallum asked the GOP candidates about abortion, DeSantis told Penny's story to an audience of 12.8 million. "I know a lady in Florida named Penny," he said. "She survived multiple abortion attempts. She was left discarded in a pan. Fortunately, her grandmother saved her and brought her to a different hospital."
The governor's detractors on social media were quick to dismiss Penny's story. Several accused DeSantis of lying.
PRO-LIFE ACTIVISTS FOUND GUILTY ON CONSPIRACY CHARGES FOR 2020 'RESCUE ACTION' AT DC CLINIC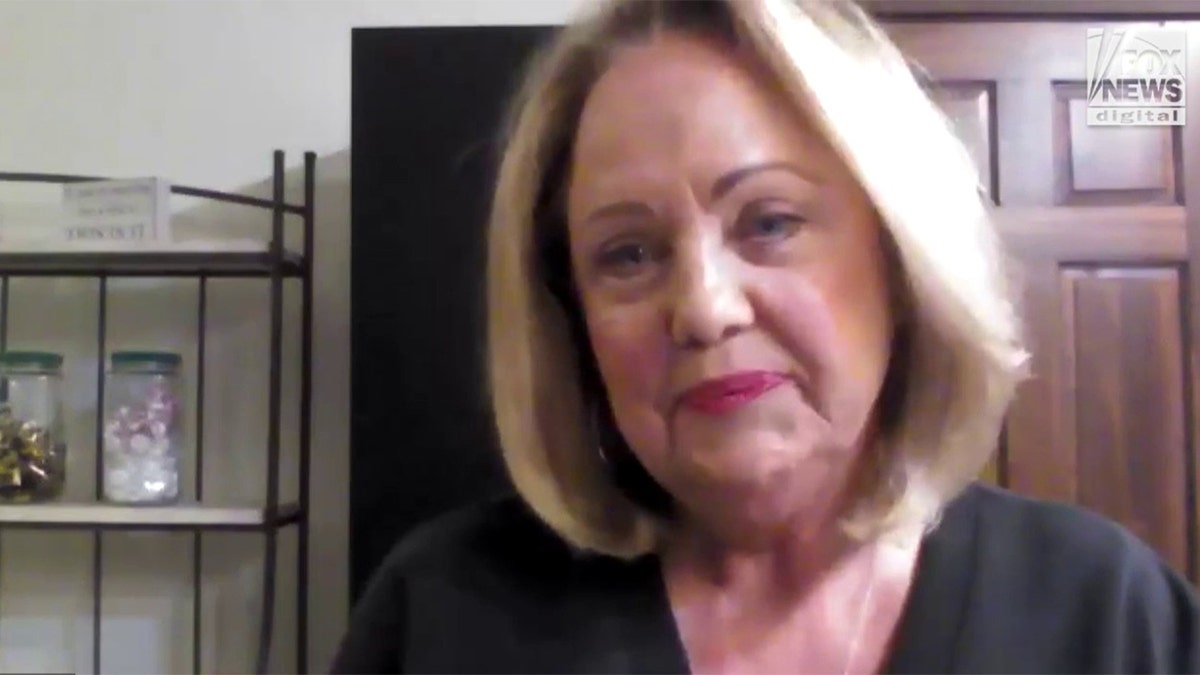 Miriam "Penny" Hopper shares her abortion survivor story with Fox News Digital in an interview on Aug. 29, 2023. Hopper says she was born at just 23 weeks of pregnancy after her mother underwent a failed abortion procedure. (Fox News)
Steve Schmidt, a former GOP consultant who co-founded The Lincoln Project, posted on X, "The story of Penny found in the pan by DeSantis is ludicrous, and obviously untrue. It should be looked into by the media."
Jill Filipovic, a liberal journalist, said, "I understand that politicians lie, but DeSantis's story about 'Penny,' a woman he says survived multiple abortion attempts and was rescued from a pan by her grandmother(????), is just such a bizarre and impossible story, it's stunning that any human is that gullible."
"My answer to that would be the fact that I did exist," Hopper told Fox News. "I existed at 23 weeks. There are thousands of abortion survivors around the world who have stories to tell, who have miraculous stories to tell."
Hopper's story was first told in a pro-life ad by Faces of Choice that debuted at the 2020 March for Life in Washington, D.C. Lyric Gillett, the founder and executive director for Faces of Choice, said she made contact with Hopper through Melissa Ohden, a pro-life speaker, founder and CEO of the Abortion Survivors Network, a support and advocacy group for those who have survived abortions.
PSAKI REPEATS CLAIM THAT DEMS DON'T SUPPORT ABORTION UNTIL BIRTH: 'ENTIRELY MISLEADING'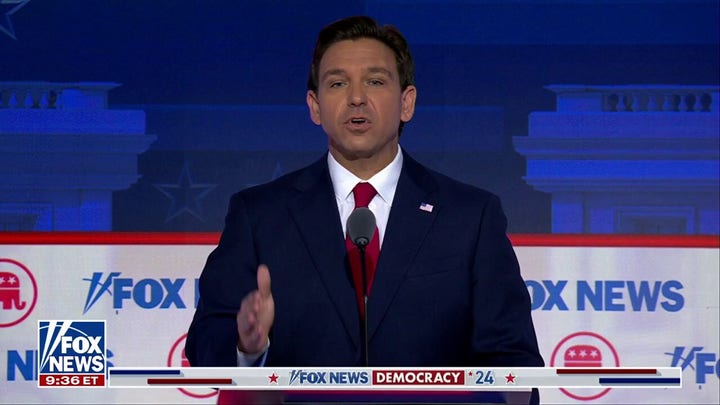 Video
Hopper, a Florida resident, told Fox News Digital she was born after a failed abortion attempt in 1955. By her account, Hopper's mother experienced bleeding and other complications at 23 weeks of pregnancy. She said her father took her mother to the doctor in the middle of the night. With the limited equipment available at that time, the doctor could not detect a fetal heartbeat and suggested the parents terminate the pregnancy.
Hopper said the doctor induced an abortion by giving her mother a shot. However, rather than die, Hopper was born at 3:25 a.m. on Nov. 29, 1955, weighing just 1 pound and 11 ounces. In the Faces of Choice video, Hopper said a nurse "placed me in a bedpan on the back porch of the clinic." Her grandmother and aunt later arrived at the clinic and contacted the police. A nurse helped transport Hopper to a hospital in Lakeland, Florida.
The details of Hopper's account could not be fully verified.
Hopper, who did not watch the GOP debate, said it was "exciting," "shocking" and "humbling" to learn that DeSantis shared her story on the national platform.
"You know that you've known your story all your life, but you're not the only one out there to tell a story, that's got stories to tell. I was very humbled by it," she told Fox News Digital.
GAVIN NEWSOM CHALLENGED FOR DECLARING GUNS ARE THE '#1 KILLER OF KIDS IN AMERICA': 'IT'S ABORTION'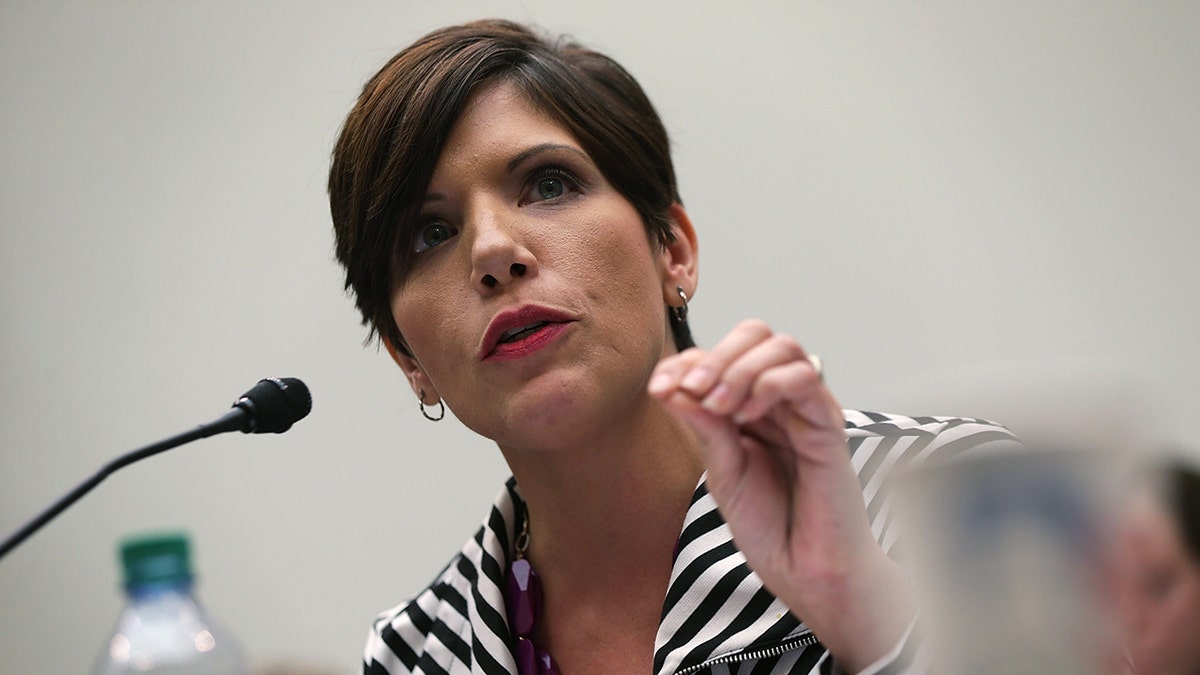 Pro-life activist Melissa Ohden testifies during a hearing before House Judiciary Committee Sept. 9, 2015 on Capitol Hill in Washington, D.C. Ohden is the founder and CEO of the Abortion Survivors Network. (Alex Wong/Getty Images)
The number of abortion survivors in the U.S. is difficult to measure. According to the Abortion Survivors Network, only 10 U.S. states require reporting on babies born alive after attempted abortions, and these states have different standards on what it means to be "born alive." Some look for umbilical cord pulsation or a beating heart, and others state an infant born alive is an infant alive outside the mother's womb after an abortion procedure, the group says. Since 2019, the Abortion Survivors Network claims to have contacted nearly 650 abortion survivors — including Hopper.
Founder and CEO Melissa Ohden, who says she survived an attempted saline abortion, told Fox News Digital there's a lack of public awareness that people can live through abortions. Her group will launch a campaign next month declaring September "Babies Survive Abortions Awareness Month" to challenge "misconceptions" and "amplify personal stories that refute the notion that 'abortions don't fail' and 'there's no such thing as an abortion survivor.'"
"An abortion survivor is a baby who survives an attempt to abort them in the womb," Ohden said. "Families are impacted by it. And so that's where we're launching this awareness campaign. But we don't just do awareness. We stand alongside moms who are experiencing abortions that fail, or they stop them."
Hopper's story will be featured in that campaign. She wants mothers who are pregnant and may be afraid that their pregnancy will ruin their lives to hear her story and have hope.
CLICK HERE TO GET THE FOX NEWS APP
"There are organizations like Abortion Survivor Network that have created a platform for a woman to come and not only get and bring healing to this, to help her heal to the situation, but help her not choose abortion. I have friends who have chosen not to have an abortion, and that child became a blessing to their life," Hopper said.
"Even my father did not want me. Not only was I a failed home abortion, but when I was transported to Lakeland regional, he would go out there and try to remove me because he thought I was going to be a burden," she recalled. "As a child, I knew that my dad didn't want me as a baby because he would tell me, 'I didn't want you. But I love you now.'"
Hopper said that on his deathbed, her father "looked at me, and he said, 'Honey, I don't know what I'd have done without you.' So all the pain, and all the rejection and learning my story, it made it worth it all. Both my parents loved me, and I love them dearly. And I have a brother that's my best friend. And we have a very close-knit family. So forgiveness … is a wonderful force in life."