Nearly a year after Aaron Carter's death, his twin sister Angel is speaking out about how the loss affected her and how she plans to move forward.
Speaking at length about her twin, Angel revealed how she felt after hearing the news and how she put a plan into action to protect, not only his memory, but also his remains from being further exploited as she believes he had been in life.
"To lose a twin, it's an out-of-body experience," she explained in an interview with People magazine. "He's a part of me. And it was like, when he died, I had this sense of, 'I've got to get him in my house. I've got to bring him home and protect him.'"
AARON CARTER'S TWIN SISTER BLAMES 'FAME AND MONEY' FOR BATTLE WITH ADDICTION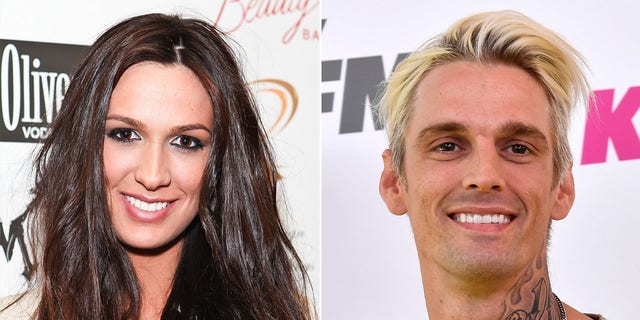 Angel Carter is sharing her feelings on the death of her brother. (Chelsea Lauren/WireImage/Frazer Harrison/Getty Images)
Earlier this year, she was able to do just that. She's in possession of her brother's ashes, something she takes very seriously.
"For a few months after he died, it was my last way to protect him," she said. "I don't want anybody to do anything weird with him. Now, I'm burying him next week at Forest Lawn.
"I can't trust that anybody else is not going to exploit him. So, at that time, that was my last act of love."
The desire to protect her brother has been something she's felt a long time. Their older brother, Nick, was only 12 years old when he joined the Backstreet Boys, a boy band that catapulted him to fame. Aaron, meanwhile, was pushed into the spotlight when he was just 7.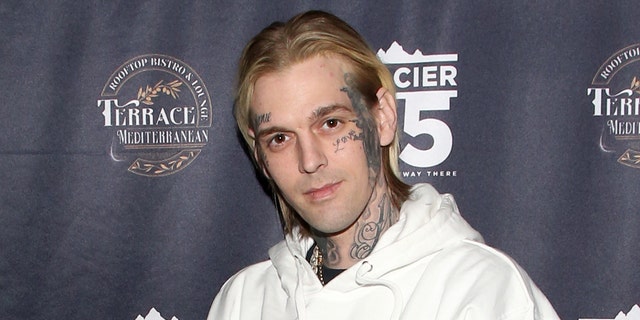 Aaron Carter died in November 2022 at the age of 34. (Gabe Ginsberg/Getty Images)
Angel explained that she and her sister Leslie were "neglected" while the family's focus was on the careers of the boys, who she says "had their childhoods stripped from them."
BACKSTREET BOYS HONOR AARON CARTER AT LONDON CONCERT: BROTHER NICK BREAKS DOWN AFTER EMOTIONAL TRIBUTE
After Aaron turned 18, she remembered he'd developed an attitude of complete independence, insisting that he wouldn't let anyone control his life or his choices.
When the twins were 24 years old, their older sister Leslie died of an overdose. Five years later, their father died of a heart attack.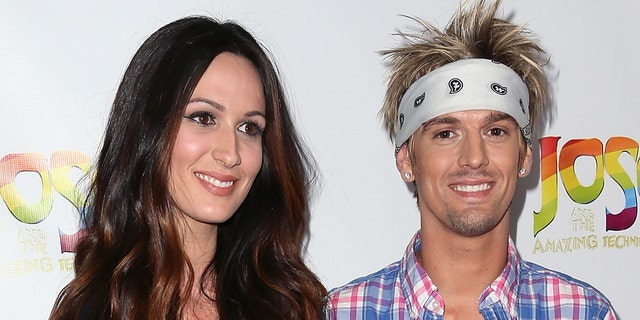 Aaron Carter's twin sister Angel Carter says she kept his ashes to "protect him." (David Livingston/Getty Images)
"I always felt like that was the beginning of the end," Angel said. "Aaron was already in a bad place, but it was like a domino effect."
Soon after, he was diagnosed with schizophrenia and multiple personality disorder. He seemed to continue to experiment with drugs, and his behavior became increasingly erratic. To those that knew him, he became unrecognizable.
CLICK HERE TO SIGN UP FOR THE ENTERTAINMENT NEWSLETTER
"I just kept waiting for him to snap out of it," Angel said tearfully of this period in his life. "But he never did. He wanted so badly to be happy. He really fought to the end, but he just had too many problems to be fixed. He'd become this person who we no longer recognized. I don't even think he recognized himself."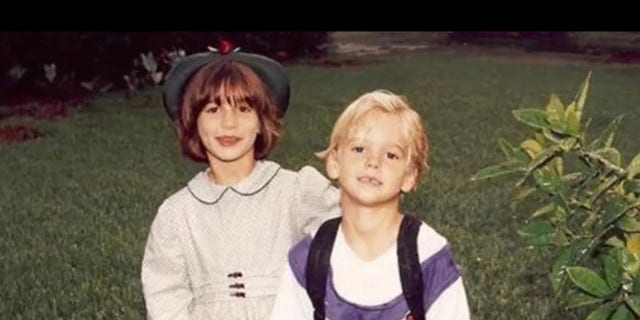 Angel Carter shared a photo of her and Aaron as children on her Instagram. (Angel Carter/Instagram)
After his death, Angel is focusing her efforts on working with a children's mental health organization, On Our Sleeves.
"It's much easier to raise a strong child than to fix a broken adult," she said. "Something positive has to come from all this. I refuse to allow Aaron to have died in vain.
CLICK HERE TO GET THE FOX NEWS APP
"I want Aaron's legacy to be more than those final years of his life."