close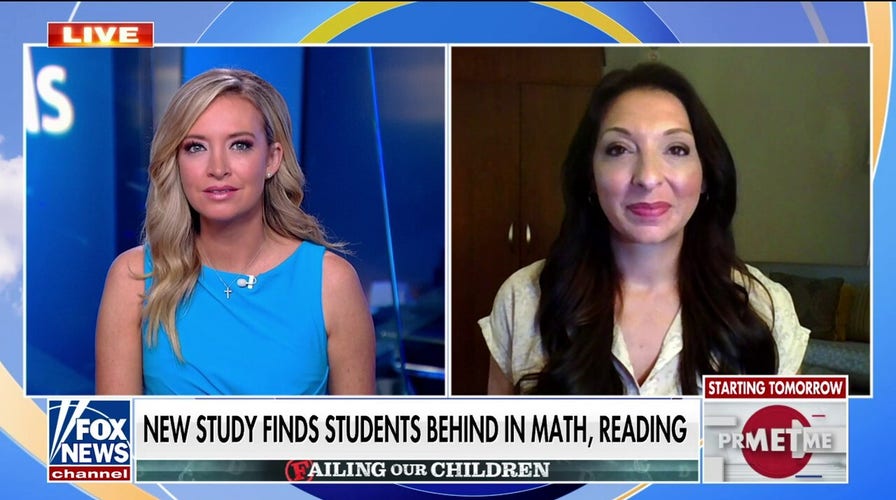 Video
Concerns with students' progress in schools after COVID shutdowns
Optima Foundation CEO Erika Donalds on how to get students back on track after COVID shutdowns
Students across the U.S. have been chronically absent in record-high numbers after the COVID-19 pandemic, a new study from Stanford Research shows.
More than 25% of students were classified as chronically absent in the 2021-22 school year because they had missed at least 10% of the school year. Comparatively, before the pandemic, only 15% of students had such high levels of absenteeism, the study noted.
Between the 2018-19 and 2021-22 academic years, the percentage of students classified as chronically absent increased by 13½ points. This increase, which equates to a 91% spike, suggests an estimated 6.5 million more students are now falling into the category of being chronically absent compared to before the pandemic.
"The substantial, negative effects of the COVID-19 pandemic on multiple indicators of well-being and development among children in the United States are increasingly well-documented," the author of the study, Thomas S. Dee, wrote.
ARKANSAS THE LATEST STATE TO REMOVE CONTROVERSIAL AP AFRICAN AMERICAN STUDIES COURSE FROM SCHOOLS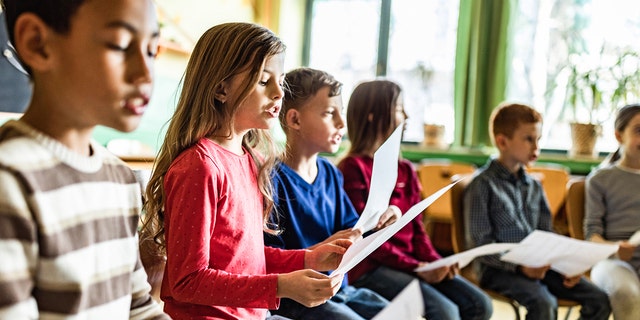 Elementary students sing in a music class at school.  (iStock)
"For example, evidence of deteriorating youth mental health recently motivated a coalition of leading health organizations to declare a national emergency, as well as the publication of a rare public health advisory from the U.S. Surgeon General," he said.
The study, presented in an eight-page report, found that in the hardest-hit states, such as Alaska and New Mexico, nearly 50% of students are absent for a tenth of their classes.
Nearly half of students in Washington, D.C., were also virtually AWOL.
LOUISVILLE STUDENTS RETURN TO SCHOOL AFTER DISASTROUS ROLL OUT OF NEW BUS SYSTEM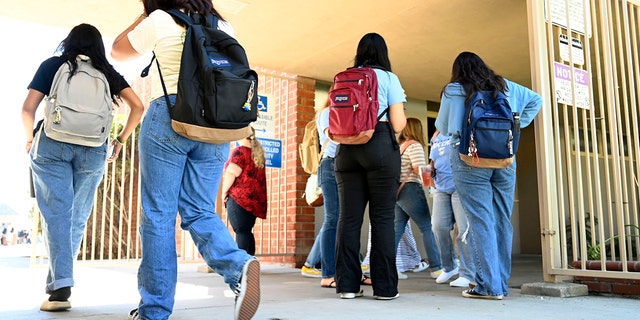 Students enter Mayfair High School on the first day of the fall semester in Lakewood, Calif, Aug. 11, 2022. (Brittany Murray/MediaNews Group/Long Beach Press-Telegram via Getty Images)
"The underlying causes that contribute to chronic absenteeism include both out-of-school factors related to economic disadvantage and health as well as in-school factors such as school climate, safety, and practices related to instruction, discipline, and student supports," Dee wrote.
"The large and broad increases in chronic absenteeism suggest many students are failing to re-engage in schooling as in-person instruction returned."
CONSERVATIVES OUSTED FROM WA SCHOOL BOARD AFTER RECALL FOR MASK MANDATE DEFIANCE
Differences in measuring attendance might contribute to the variation in chronic absenteeism growth across states, the study noted.
Although they all define chronic absenteeism as missing 10% or more of school, states diverge in how they determine a valid attendance day. Some states require half a day, while others use different criteria.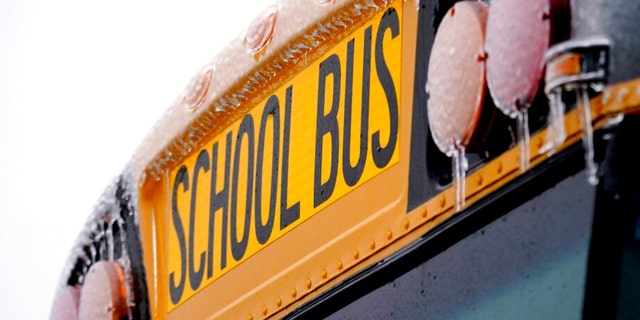 Icicles from sleet and rain coat a Richardson Independant school bus Feb. 2, 2023, in Richardson, Texas.  (AP Photo/Tony Gutierrez)
CLICK HERE TO GET THE FOX NEWS APP
Despite these disparities, the growth of chronic absenteeism appears comparable across the states with varying attendance day definitions. All 40 states included in the study recorded a jump in absences compared to pre-pandemic levels.
Jamie Joseph is a writer who covers politics. She leads Fox News Digital coverage of the Senate.