close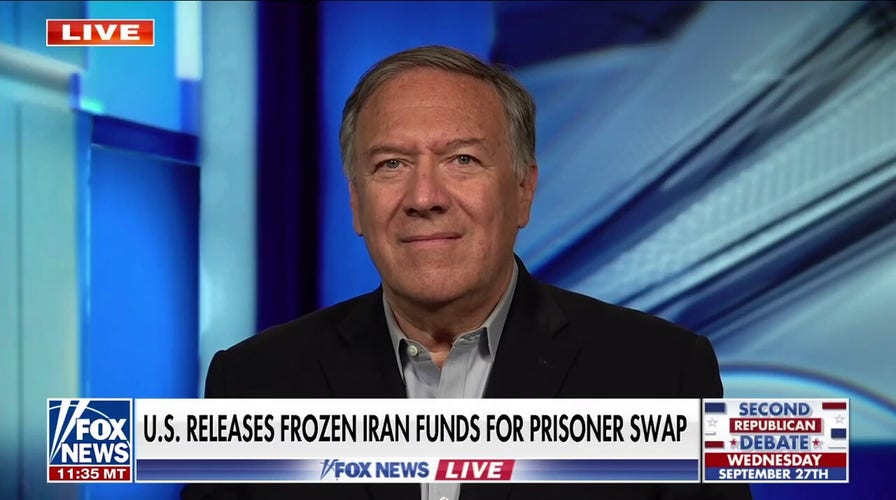 Video
US, Iran prisoner swap 'a bad deal for America': Mike Pompeo
Former Secretary of State Mike Pompeo discusses the U.S., Iran prisoner swap deal, Kim Jong-Un's meeting with Vladimir Putin, and Ukrainian President Volodymyr Zelensky's anticipated visit to the White House.
A prisoner swap between Iran and the United States is expected to take place on Monday, officials said.
Iranian Foreign Ministry spokesman Nasser Kanaani acknowledged during a press conference that the swap would take place Monday without providing additional information, according to The Associated Press. The deal includes releasing five Iranians imprisoned in the US for five Americans imprisoned in Iran, and the freeing of some $6 billion once frozen in South Korea.
Kanaani said the cash, a key element of the planned swap, is now in Qatar, which is serving as an interlocutor between Tehran and Washington in the negotiations.
"We witnessed freezing of parts (sic) Iranian assets in some countries including South Korea," Kanaani said. "As part of our policy of active foreign diplomacy, fortunately Iran's frozen assets in South Korea were released and God willing today the assets will start to be fully controlled by the government and the nation."
BIDEN ADMIN STRIKES DEAL WITH IRAN TO SWAP PRISONERS, RELEASE $6 BILLION IN FROZEN FUNDS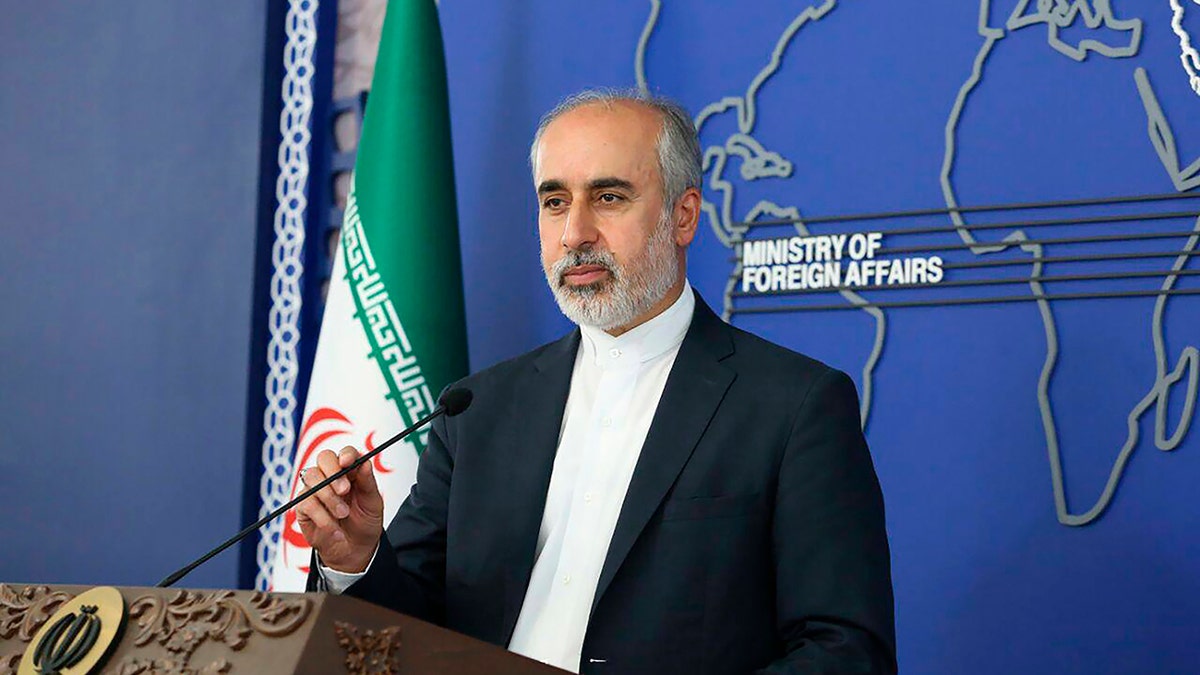 Some $6 billion of Iranian assets once frozen in South Korea is in Qatar, a key element for a planned prisoner swap between Tehran and the United States, an Iranian official said Monday, Sept. 18, 2023.  (Iranian Foreign Ministry via AP)
"On the subject of the prisoner swap, it will happen today and five prisoners, citizens of the Islamic Republic, will be released from the prisons in the U.S.," Kanaani added. "Five imprisoned citizens who were in Iran will be given to the U.S. side reciprocally, based on their will. We expect these two issues [to] fully take place based on the agreement."
Kanaani said two of the Iranian prisoners will remain in the U.S.
The Biden administration has not yet acknowledged the comments or confirmed the time of the swap.
The prisoner swap includes Siamak Namazi, who was detained in 2015 and was later sentenced to 10 years in prison on internationally criticized spying charges; Emad Sharghi, a venture capitalist sentenced to 10 years; and Morad Tahbaz, a British-American conservationist of Iranian descent who was arrested in 2018 and also received a 10-year sentence.
U.S. officials have so far declined to identify the fourth and fifth prisoner.
US SEIZED NEARLY 1 MILLION BARRELS OF IRANIAN OIL BEING SMUGGLED TO CHINA
The frozen assets from Seoul, which were held in South Korean won, are being converted into Euros in Qatar. They will then be given to Iran as part of the deal.
The final amount could be anywhere between $6 billion to $7 billion, depending on exchange rates.
The funds were initially part of an agreement South Korea owed Iran for oil it purchased but had not yet paid as the Trump administration imposed sanctions on such transactions in 2019.
Republicans and others have criticized President Biden over the inclusion of the cash as it could help boost the Iranian economy at a time when Iran poses a growing threat to U.S. troops and Mideast allies.
Washington maintains the money will only be able to be used for humanitarian goods, such as medicine and food. While Iran has mostly agreed with this condition, some officials say such restrictions are not in place.
Iran and the U.S. have a history of prisoner swaps dating back to 1979.
CLICK HERE TO GET THE FOX NEWS APP
The most recent major exchange happened in 2016, when Iran agreed to restrict its nuclear program in return for an easing of sanctions.
The agreement also included the release of four American captives, including Washington Post journalist Jason Rezaian. Subsequently, several Iranians in the U.S. were also released.
The deal also included President Obama's administration shipping $400 million in cash to Tehran.
The Associated Press contributed to this report.