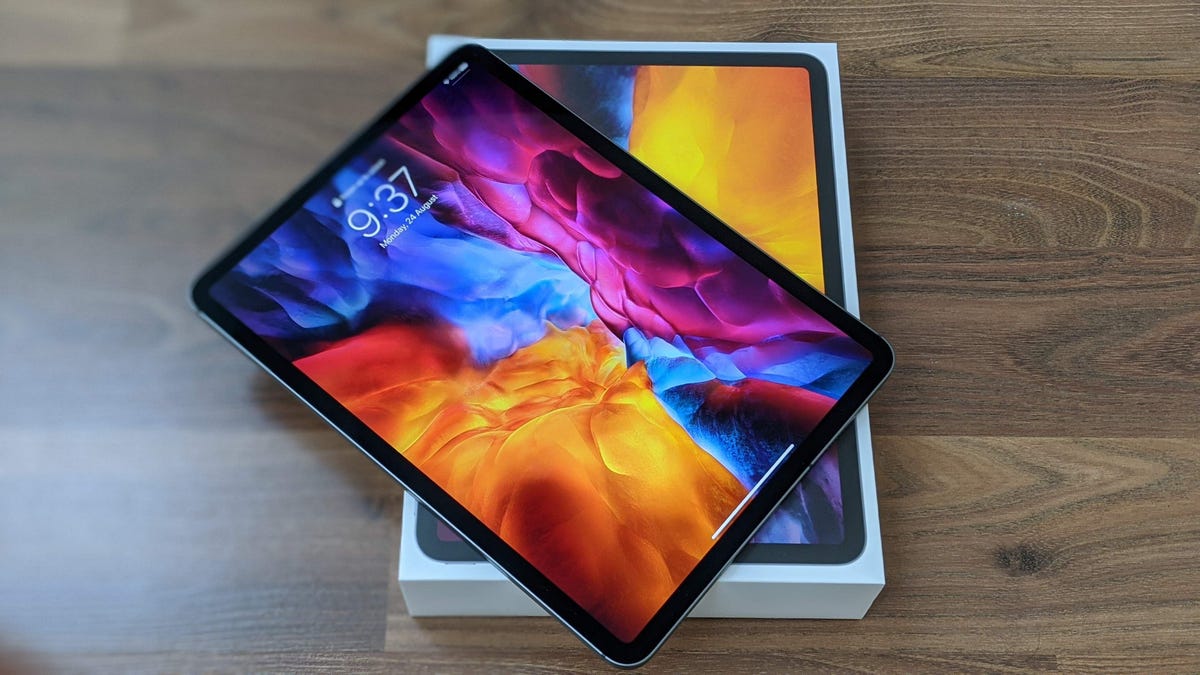 Apple
Apple's iPad lineup still hasn't seen any new additions in 2023, despite back-to-school time nearing its end. But, even if new iPads do arrive this year, it might still be best to hold off on buying until 2024.
Recent reports from Bloomberg's reliable Apple reporter Mark Gurman point to a new line of iPad Pro models coming in 2024, with a wider range of updates than the high-end tablet lineup has seen in years. OLED displays, new keyboard accessories and new M3 processors similar to what Apple is expected to unveil for its upcoming Macs.
Apple's next expected product unveiling should be happening in September, with iPhones and Apple Watches expected as always. But there could be an update to the entry-level iPad lineup: either a follow-up to the 10th-gen model, or the iPad Air.
2023 could see entry-level, midrange upgrades
The current iPad Pro lineup is expensive, currently starting out at $800, and that's without a single accessory. If you're considering a high-end iPad, something that can be a fancy tablet computer, by all means, wait on splurging.
On the other hand, most people just want a more affordable iPad, and those models may get minor upgrades this fall. An expected iPad Air update could introduce a better M2 processor, and maybe better front camera placement for video chats, much like the 10th-gen iPad did last year.
If you're in the latter category, maybe this fall is fine for shopping. Apple's next budget or midrange iPad will likely trigger sales on older models.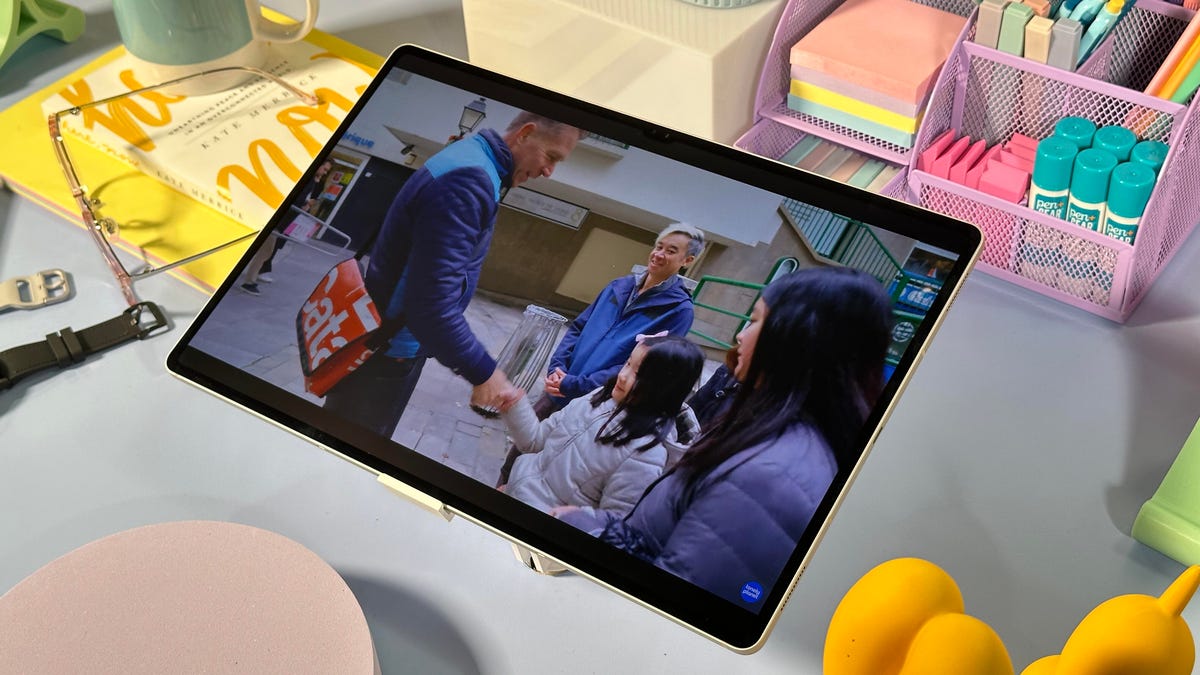 Samsung already moved its tablet lineup to OLED displays this summer.
Scott Stein/CNET
2024 iPad Pro: OLED, M3 chip, new keyboard and $$$
According to Gurman in his recent newsletter, the 13- and 11-inch iPad Pro models expected next year will finally shift to OLED displays instead of Mini LED, a move companies like Samsung have already done for their tablets. Apple's iPhones already use OLED displays for better contrast ratios, HDR and more dynamic color. Using OLED for the next iPad Pros could deliver the same results.
A chip upgrade to Apple's still-unreleased but expected M3 processor should obviously give another performance boost, but the current iPad Pros are already very fast in my experience.
Best Tablet Deals See at CNET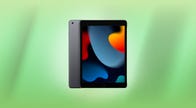 Finally, there's a design change expected for Apple's own Magic Keyboard accessory, which may connect and open more like a regular laptop (or Brydge's previous iPad keyboard accessories), and have a larger trackpad.
None of these changes are groundbreaking, and they may not change the way pro iPad users work. But they'll likely be welcome upgrades to wait for. They could also result in a reevaluation of the rest of the iPad lineup.
If 2024 is the design-shift moment for the iPads, then 2023 inevitably ends up feeling like the tail end of what's already out there — especially since the iPad Air and entry-level iPads tend to receive trickle-down upgrades from the Pro line.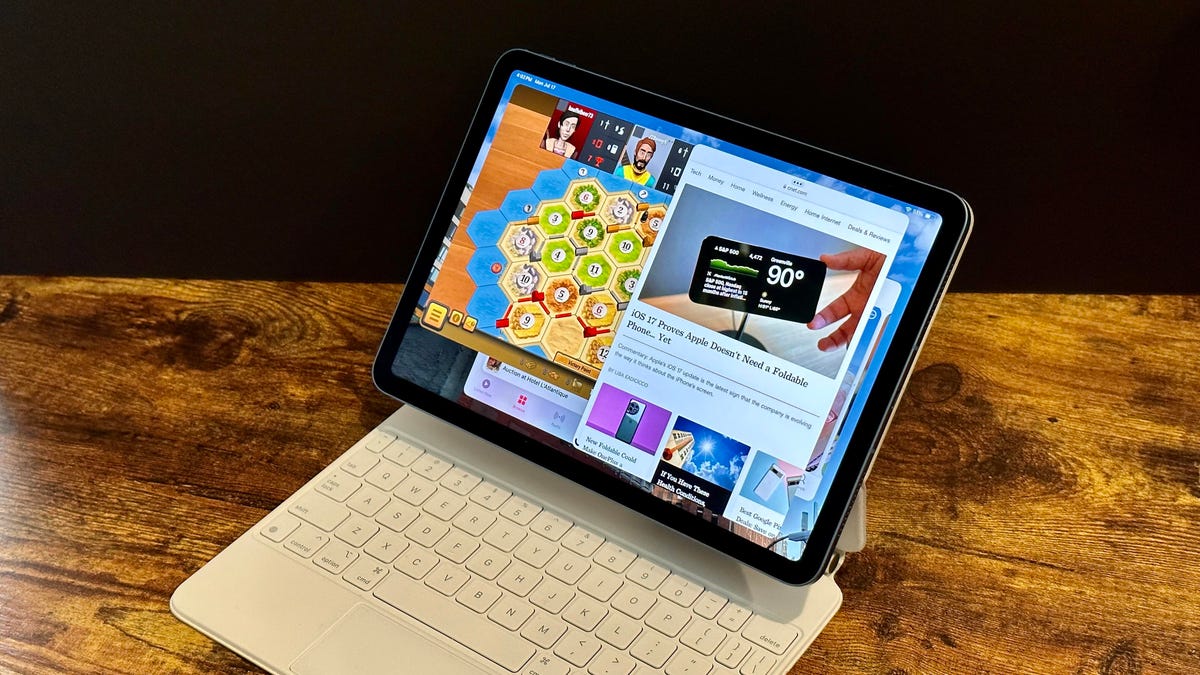 iPadOS 17 has some M1 and M2-optimized features, but could iPadOS 18 next year make more of the newer Pro processors?
Scott Stein/CNET
Will Apple evolve iPadOS further?
We already know what iPadOS 17 is bringing this fall, thanks to the public beta now available. It has some improved multitasking, a lot of subtle additions and customizable home screens, but in many ways, it's more of the same. Apple keeps creeping MacOS and iPadOS closer together without the two actually merging, despite iPad Pro and Mac models sharing similar processors.
There's always the possibility Apple could move the iPad Pro lineup further into Mac-esque territory, but that will rely on software changes, not hardware. The iPad Pro is already plenty powerful. Still, if you're hoping to get the future of Apple iPads, again, it sounds like 2024 will be the year.
There's no perfect iPad at the moment
Currently, there's no "absolutely perfect" iPad. The most affordable iPad has outdated features, namely a Lightning port instead of USB-C, as well as an older processor. The 10th-gen iPad comes close, but it's more expensive and still uses the older first-gen Pencil like its entry-level linemate, which is odd. The iPad Air and Pro models don't have the improved front camera placement of the 10th-gen model, which really helps for Zoom and other video chats when using it in landscape mode with a keyboard.
Maybe Apple will resolve its entry-to-midrange lineup this fall and help make decisions a bit easier. But, on the iPad Pro front, it's looking likely that there won't be anything at all, leaving shoppers to wait till 2024 to really weigh the differences between whatever Apple introduces next and the rest of the lineup.
It's always hard to wait, but if you're holding out for a really "new" iPad, this may not be your year. But if you're budget shopping, you may not care about that anyway.