close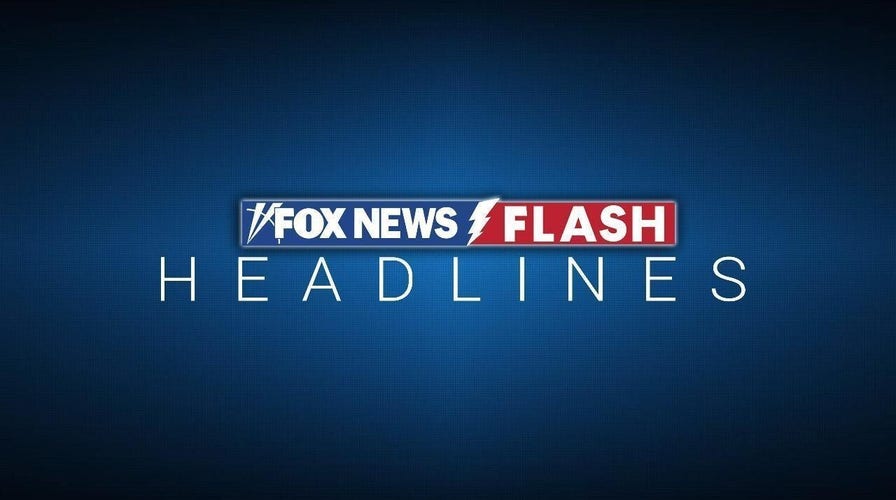 Video
Fox News Flash top headlines for April 17
Fox News Flash top headlines are here. Check out what's clicking on Foxnews.com.
As explosions and gunfire thundered outside, Sudanese in the capital Khartoum and other cities huddled in their homes for a third day Monday, while the army and a powerful rival force battled in the streets for control of the country.
More than 180 people have been killed and over 1,800 wounded since the fighting erupted, U.N. envoy Volker Perthes said. The two sides are using tanks, artillery and other heavy weapons in densely populated areas. Fighter jets swooped overhead and anti-aircraft fire lit up the skies as darkness fell.
The toll could be much higher because there are many bodies in the streets around central Khartoum that no one can reach because of the clashes. There has been no official word on how many civilians or combatants have been killed. The doctors' syndicate earlier put the number of civilian deaths at 97.
US EMBASSY STAFF IN SUDAN SHELTERS IN PLACE AS PARAMILITARY FORCE SEIZES PRESIDENTIAL PALACE
The sudden explosion of violence over the weekend between the nation's two top generals, each backed by tens of thousands of fighters, trapped millions of people in their homes or wherever they could find shelter, with supplies running low in many areas. Top diplomats on four continents scrambled to broker a truce, with the U.N. Security Council set to discuss the crisis.
"Gunfire and shelling are everywhere," Awadeya Mahmoud Koko, head of a union for thousands of tea vendors and other food workers, said from her home in a southern district of Khartoum.
She said a shell stuck a neighbor's house Sunday, killing at least three people. "We couldn't take them to a hospital or bury them."
In central Khartoum, sustained gunfire erupted and white smoke rose near the main military headquarters, a major battle front. Nearby, at least 88 students and staffers have been trapped in the engineering college library at Khartoum University since the start of fighting, one of the students said in a video posted online Monday. One student was killed during clashes outside and another wounded, he said. They do not have food or water, he said, showing a room full of people sleeping on the floor.
Even in a country with a long history of military coups, the scenes of fighting in the capital and its adjoining city Omdurman across the Nile River were unprecedented. The turmoil comes just days before Sudanese were to celebrate Eid al-Fitr, the holiday marking the end of Ramadan, the Islamic month of fasting.
The power struggle pits Gen. Abdel-Fattah Burhan, the commander of the armed forces, against Gen. Mohammed Hamdan Dagalo, the head of the Rapid Support Forces, a paramilitary group. The former allies jointly orchestrated an October 2021 military coup that derailed Sudan's transition to democracy. The violence now threatens to throw the country into a wider civil conflict just as Sudanese were trying to revive the drive for a democratic, civilian government after decades of military rule.
The U.S., the U.N. and others have called for a truce. Egypt, which backs Sudan's military, and Saudi Arabia and the United Arab Emirates — which forged close ties to the RSF in recent years as it sent thousands of fighters to support their war in Yemen — have also called for both sides to stand down.
But both generals have thus far dug in, demanding the other's surrender and ruling out negotiations.
A conflict between two Sudanese generals has left at least 180 people dead and another 1,800 injured. (AP Photo/Marwan Ali)
Dagalo, whose forces grew out of the notorious Janjaweed militias in Sudan's Darfur region, portrayed himself in a statement on Twitter on Monday as a defender of democracy and branded Burhan as the aggressor and a "radical Islamist." Both generals have a long history of human rights abuses and have cracked down on pro-democracy activists.
Heavy gunbattles raged in multiple parts of the capital and Omdurman, where the two sides have brought in tens of thousands of troops, positioning them in nearly every neighborhood. At least six hospitals in Khartoum were shut down because of damage from fighting, nearby clashes or because they ran low on fuel, said Atiya Abdalla Atiya, secretary of the Sudan Doctors' Syndicate.
Hadia Saeed, a housewife, said she and her three children were sheltering in one room on the ground floor of their home for fear of the shelling as gunfire rattled across their Bahri district in north Khartoum. They have food for a few more days, but "after that we don't know what to do," she said.
Residents said fierce fighting with artillery and other heavy weapons raged Monday afternoon in the Gabra neighborhood southwest of Khartoum. People were trapped and screaming inside their homes, said Asmaa al-Toum, a physician living in the area.
Fighting has been particularly fierce around each side's main bases, located amid civilian areas, and at strategic government buildings.
The military on Monday claimed to have secured the main television building in Omdurman, fending off RSF fighters trying to seize the building for days. State-run Sudan TV resumed broadcasting.
The military scored a significant gain Sunday when the RSF said it abandoned its main barracks and base, in Omdurman, which the armed forces had pounded with airstrikes. Online videos Monday purported to show the bodies of dozens of men said to be RSF fighters at the base, strewn over beds, the floor of a clinic and outside in a yard. The authenticity of the videos could not be confirmed independently.
The military and RSF were also fighting in most major centers around the country, including in the western Darfur region and parts of the north and the east, by the borders with Egypt and Ethiopia. Battles raged Monday around a strategic airbase in Merowe, some 350 kilometers (215 miles) northwest of the capital, with both sides claiming control of the facility.
Only four years ago, Sudan inspired hope after a popular uprising helped depose long-time autocratic leader Omar al-Bashir.
But the turmoil since, especially the 2021 coup, has frustrated the democracy drive and wrecked the economy. A third of the population — around 16 million people — now depends on humanitarian assistance in the resource-rich nation, Africa's third largest.
Save the Children, an international charity, said it has temporarily suspended most of its operations across Sudan. It said looters raided its offices in Darfur, stealing medical supplies, laptops, vehicles and a refrigerator. The World Food Program suspended operations over the weekend after three employees were killed in Darfur, and the International Rescue Committee has also halted most operations.
UNITED NATIONS CALLS FOR HALT TO SUDAN VIOLENCE AFTER THREE AID WORKERS AND DOZENS OF OTHERS ARE KILLED
With the U.S., European Union, African and Arab nations all calling for an end to fighting, the U.N. Security Council was to discuss the developments in Sudan later Monday. U.N. Secretary-General Antonio Guterres said he was consulting with the Arab League, African Union and leaders in the region, urging anyone with influence to press for peace.
Egyptian Foreign Minister Sameh Shoukry discussed the violence in separate phone calls with his Saudi and French counterparts, the Egyptian Foreign Ministry said.
At a meeting of the Group of Seven wealthy nations in Japan on Monday, U.S. Secretary of State Antony Blinken said the Sudanese "want the military back in the barracks. They want democracy. They want the civilian-led government, Sudan needs to return to that path."
Under international pressure, Burhan and Dagalo had recently agreed to a framework agreement with political parties and pro-democracy groups.
CLICK HERE TO GET THE FOX NEWS APP
However, the deal was vague on key points of dispute, including how the RSF would be integrated into the armed forces and who would have final control. The signing of the deal was put off repeatedly as tensions rose between the generals.