By Sarah McDermott
BBC News
Publishedduration28 October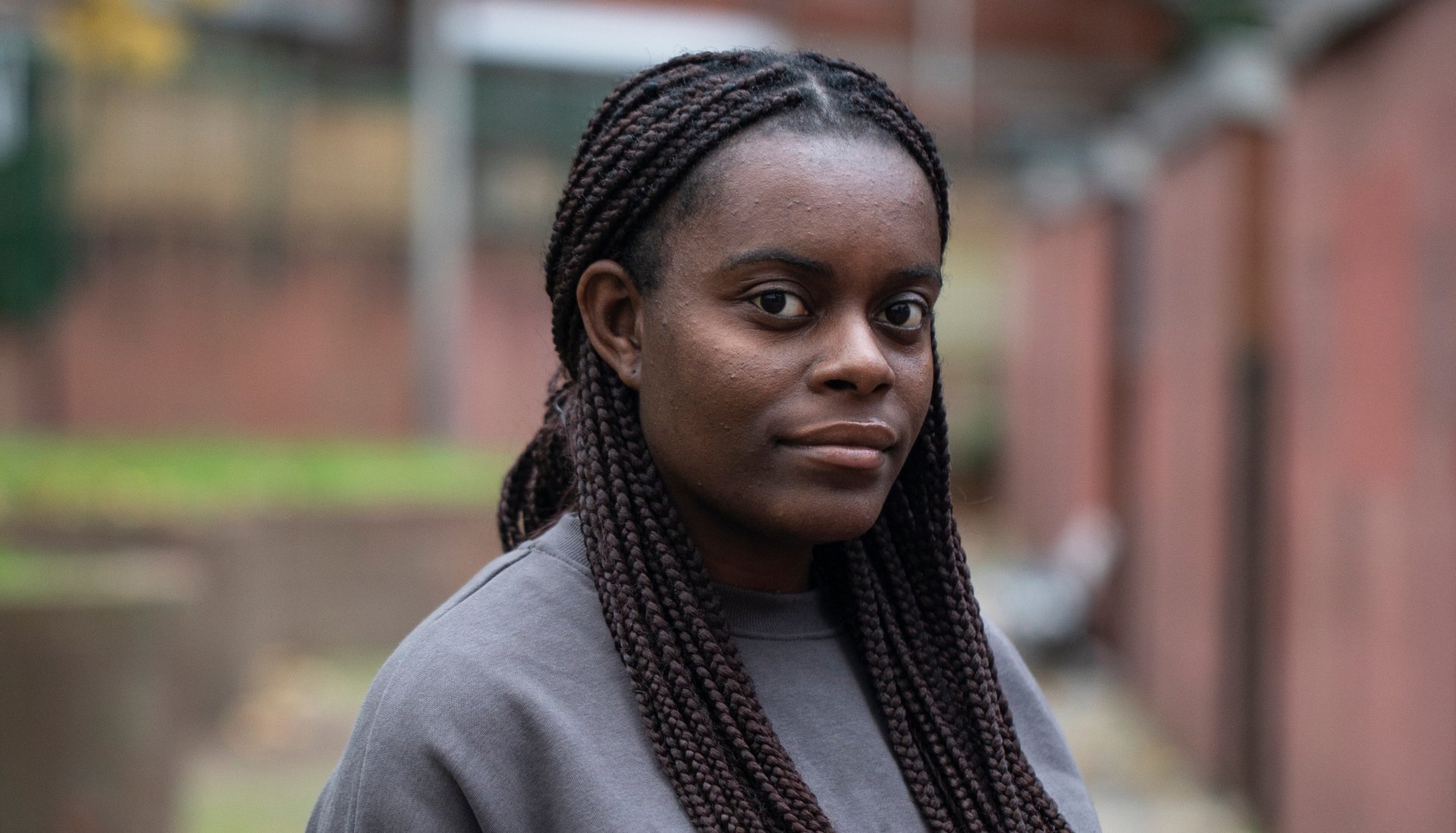 image copyrightMartin Eberlen
About 10,000 young people move out of the care system in the UK every year. For some there's a sudden cut-off with little support on the other side. Kim Emenike describes her experience of what has been described as a "care cliff".
The summer before Kim Emenike turned 18 her foster carer – who she'd lived with in south London for the best part of a decade – made it clear she wanted Kim out as soon as possible.
Kim's mum had died from cancer when Kim was seven. Her dad wasn't in the picture and there weren't any other blood relatives, so as a young child Kim had been placed into care.
For the first five years things were "absolutely amazing," she says. But from the age of about 13 the relationship with her foster carer began to break down.
"I don't know if I could ever pinpoint exactly why we weren't getting on – I guess we were just very different," she says.
Kim was excelling at school, and had become involved in the local youth council and the UK Youth Parliament. But her foster carer showed little interest.
"That created friction between us because these things were very important to me," Kim says. "The situation got really bad, and it was very hard for me mentally and emotionally."
Kim's social worker and school were aware of the problem, but it was decided that she should remain in her foster placement until she had completed her GCSEs.
"So I had to stay there and get through it," Kim says. "In hindsight, I don't think it was the best decision."