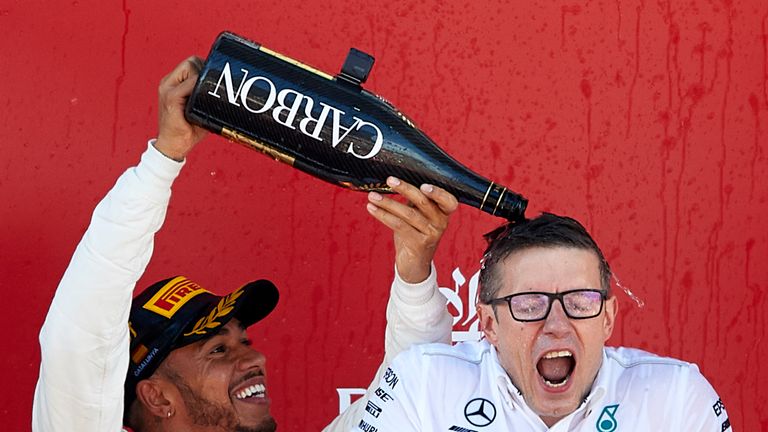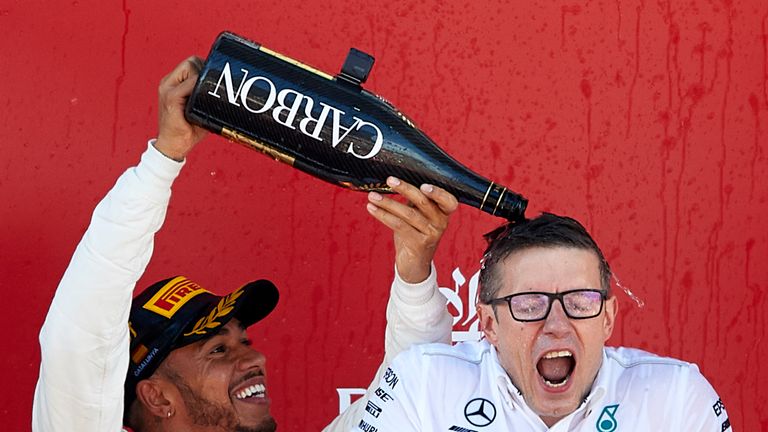 Lewis Hamilton will have a different race engineer for the Mexico-USA double header, a fortnight would could see him become a six-time F1 world champion.
Peter 'Bono' Bonnington, Hamilton's long-time Mercedes race engineer, is undergoing a medical procedure in the UK and will be absent from the next two events.
Hamilton opens up ahead of title bid
Sky F1's Mexican GP TV times
His role will be taken by Marcus Dudley, who is normally Hamilton's performance engineer. Dom Riefstahl steps in to Dudley's role.