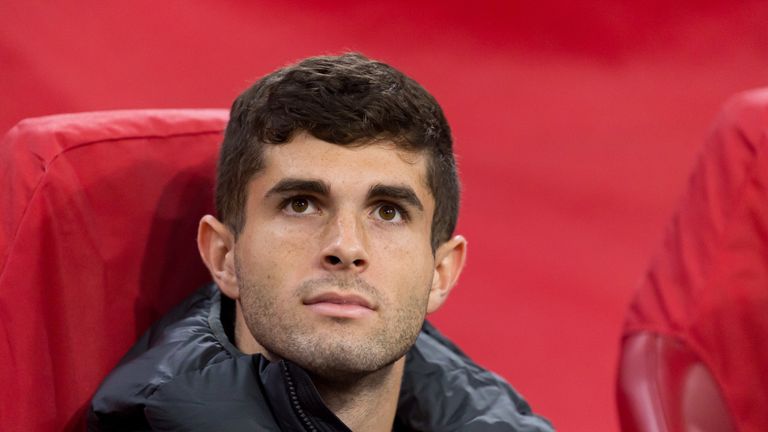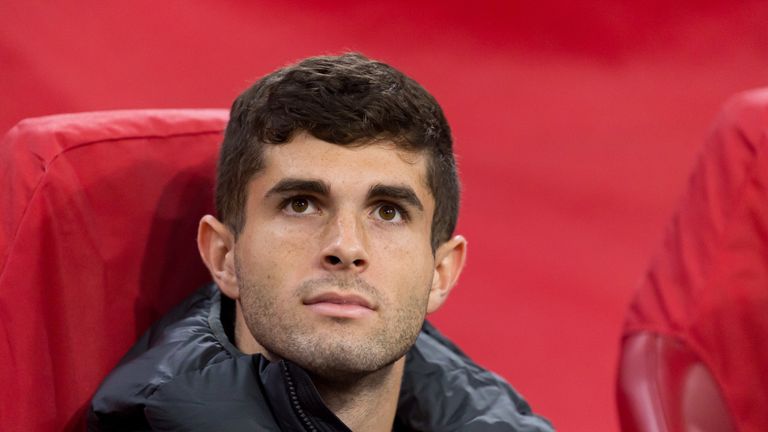 0:42
Frank Lampard admits Christian Pulisic's performances from the bench in recent weeks mean he is in contention for a starting role at Chelsea
Frank Lampard admits Christian Pulisic's performances from the bench in recent weeks mean he is in contention for a starting role at Chelsea
Chelsea boss Frank Lampard says Christian Pulisic deserves a starting place following his "brilliant impact" from the bench in recent games.
The American winger, who was signed from Borussia Dortmund over the summer, has not started a Premier League or Champions League game since Chelsea's 2-2 draw with Sheffield United in August, after which he wasn't used in the next five matches in those competitions.
However, the 21-year-old has worked his way back into Lampard's plans, making a positive impact from the bench in Chelsea's last three games, including an assist for the goal at Ajax on Wednesday that extended their winning streak to six matches.