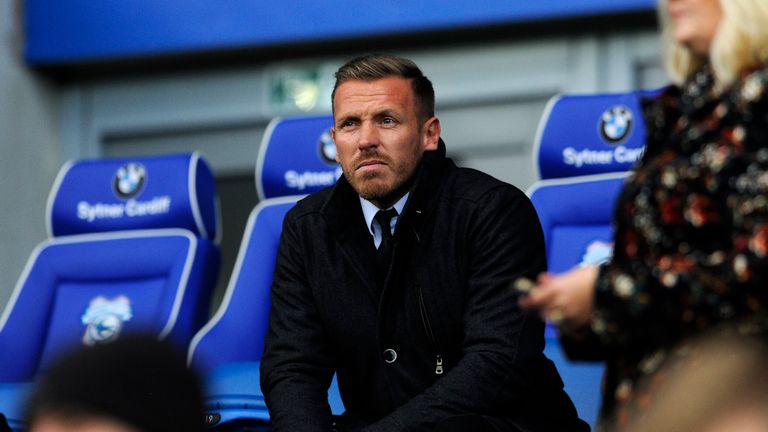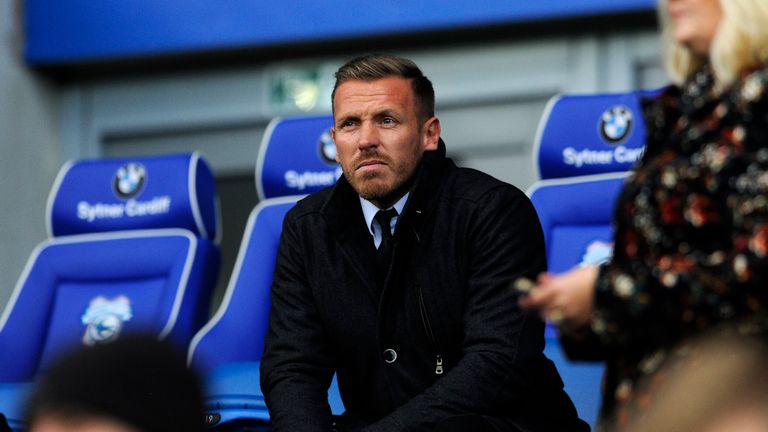 Craig Bellamy stepped down from his role as U18 coach at Cardiff earlier this year
Craig Bellamy has apologised for any offence he caused as an academy coach at Cardiff after an internal investigation into claims of bullying found "a number of significant concerns" at the club.
Bellamy stepped down from his role as U18s coach in January after he was accused of bullying by the father of former academy player Alfie Madden.
Cardiff launched an internal investigation into wider accusations of bullying at the club and on Wednesday it announced that new "robust" safeguarding measures had been put in place.