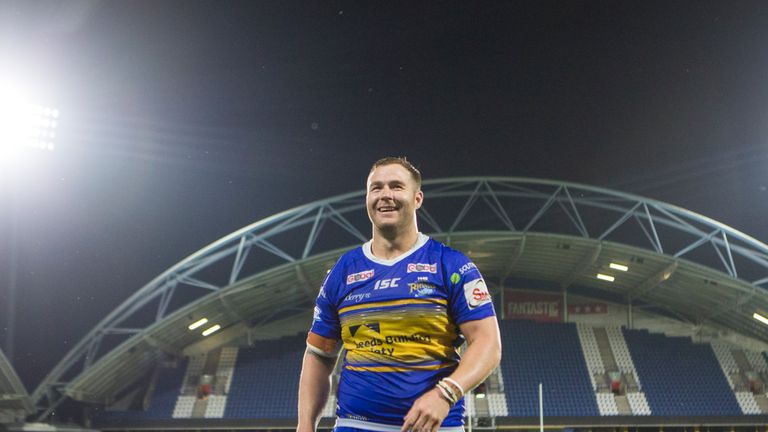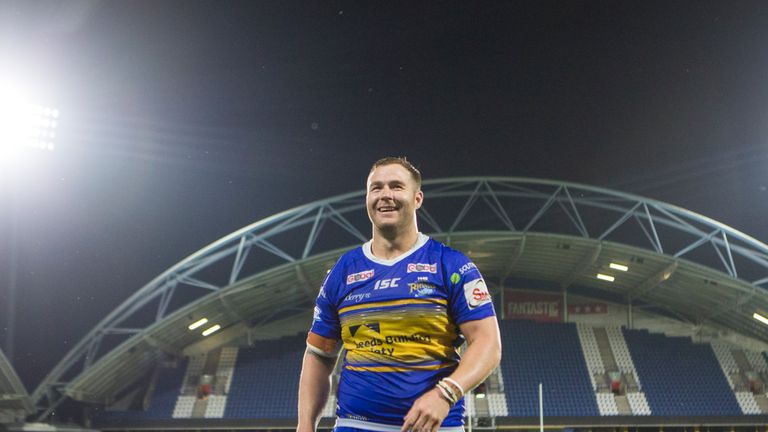 Trent Merrin will be back at Leeds for the 2020 season
Marquee player Trent Merrin will return to Leeds Rhinos for the 2020 Super League season, the club have confirmed.
The 30-year-old former Australia international joined Leeds on a four-year contract from NRL club Penrith Panthers 12 months ago.
He made 28 starts and was appointed captain in June, following the departure of Kallum Watkins.