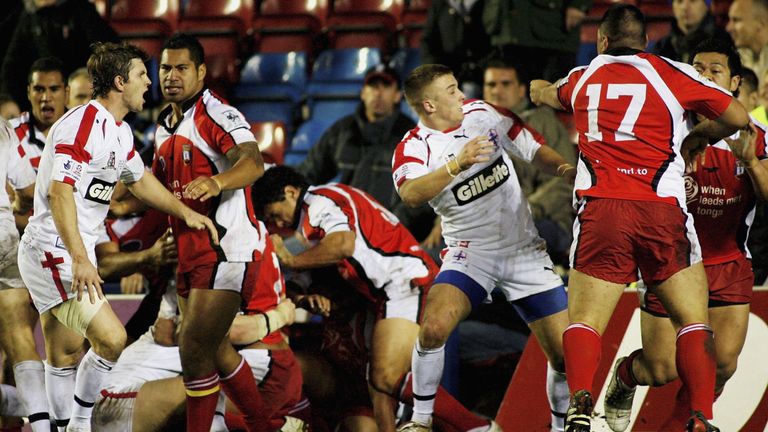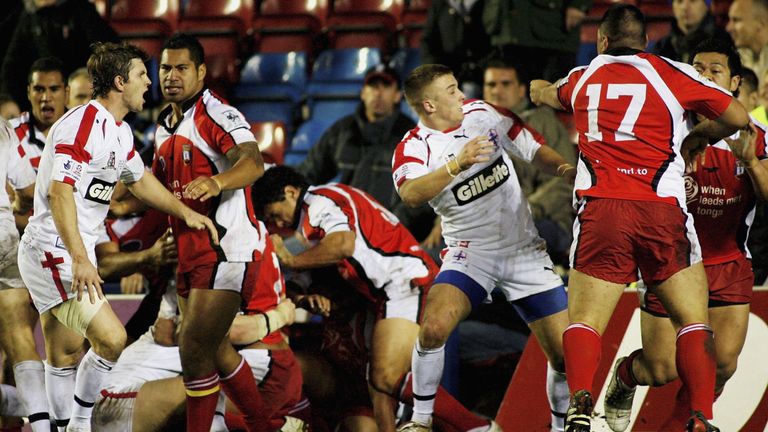 England and Tonga faced off in a fractious Federation Shield final in 2006
Saturday marks the first meeting between Great Britain and Tonga in international rugby league, but the three of the Lions' constituent nations have faced them before.
England have been involved in some memorable matches against the Pacific Islanders, notably the fiery 2006 Federation Shield final and the thrilling 2017 Rugby League World Cup semi-final in Auckland.
Scotland have been regular opponents for Tonga at the last three World Cups as well, along with Ireland being in the same pool in 2008.