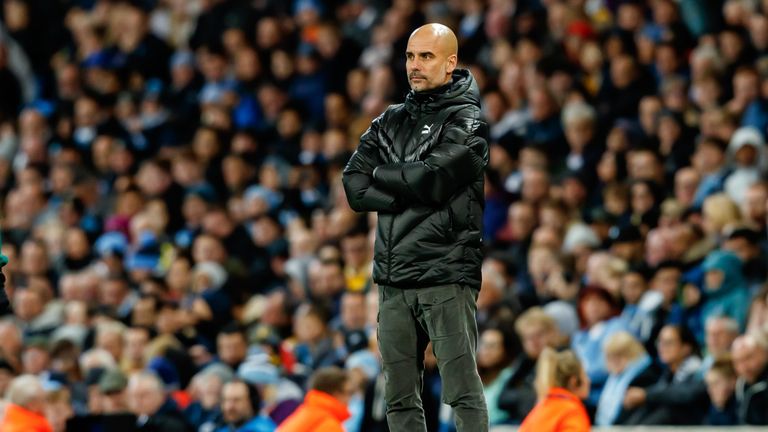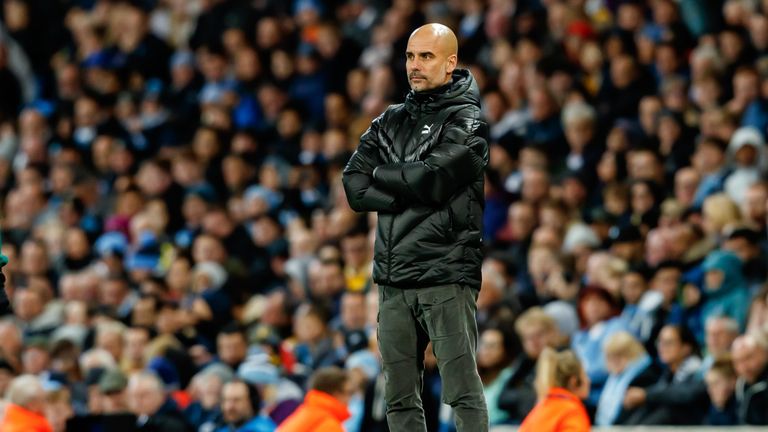 Pep Guardiola says Manchester City revealed two of his centre backs are ready to return
Manchester City manager Pep Guardiola says he needs all 11 players to contribute for a successful defence.
City have conceded nine goals in the Premier League this season yet kept a clean sheet against Crystal Palace on Saturday, despite fielding two central midfielders at the heart of their defence.
Pep: City not ready to win Champions League
Ref Watch: VAR right not to overrule decision
No defenders, no matter for Man City
Guardiola revealed centre backs John Stones and Nicolas Otamendi are fit to face Atalanta on Wednesday amid injury concerns, but admits the team as a whole is responsible for the defensive performance.