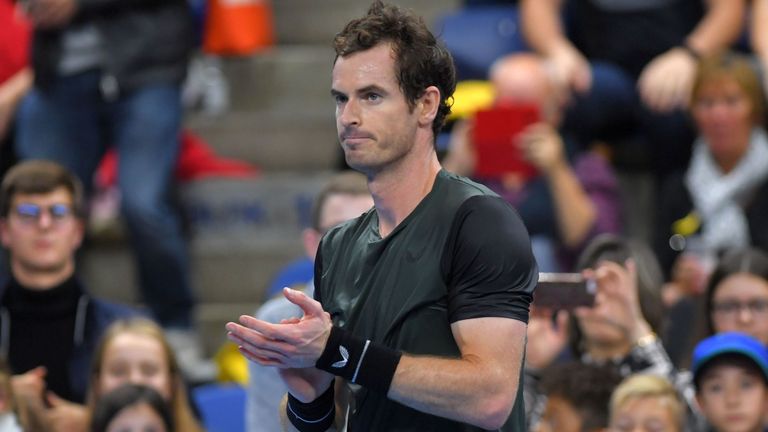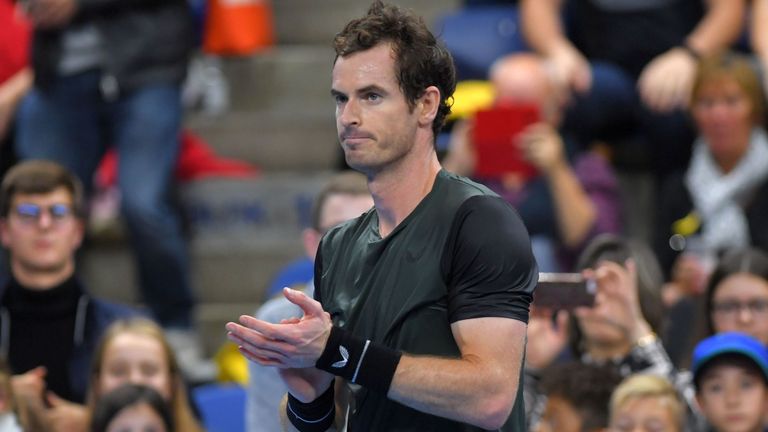 Andy Murray is three wins away from a first ATP singles title in more than two years after a win over Pablo Cuevas
Andy Murray moved into his second ATP Tour quarter-final in three weeks with a 6-4 6-3 victory over world no 48 Pablo Cuevas at the European Open.
Having dispatched Kimmer Coppejans on Tuesday, Murray was back on the court after a day's rest and was in good form to record a comfortable straight-sets victory over the Uruguayan in Antwerp.
The Scot, who has suggested he could withdraw if his wife Kim goes into labour with their third child, will next face Romanian qualifier Marius Copil who ended the hopes third seed Diego Schwartzman with a three-set victory earlier in the day.