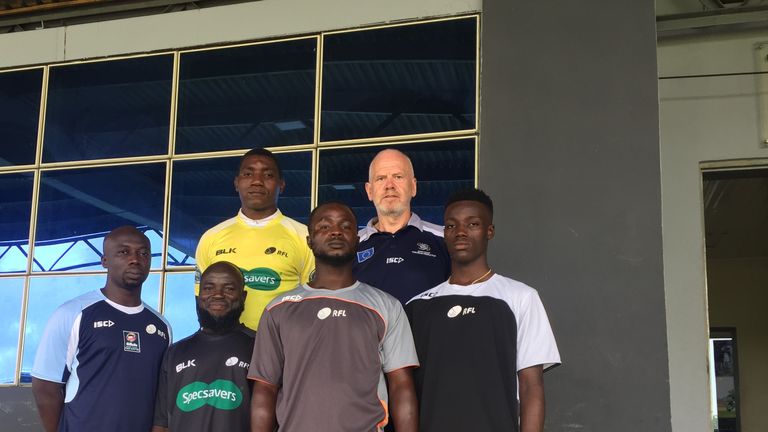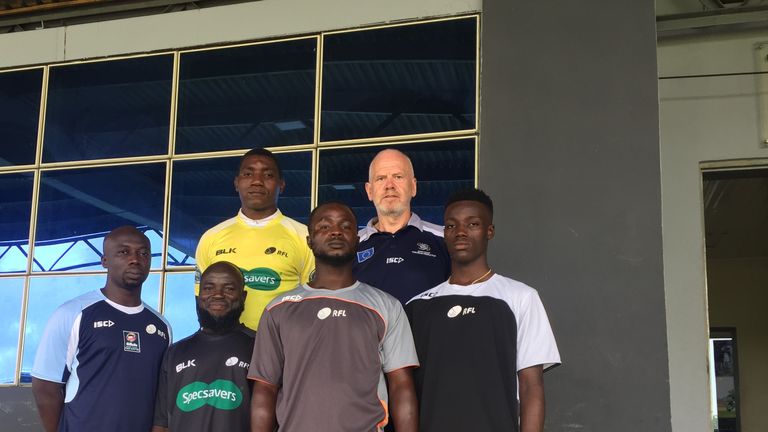 Phil Smith with a group of Nigerian match officials
Phil Smith is constantly amazed by the knowledge and passion for rugby league in whichever outpost of the sport he finds himself in.
A long-serving member of the St Helens Rugby League Referees Society, Smith combines his full-time job with a voluntary role helping to develop match officials with the Rugby League Europe Federation.
His most recent adventure took him to Nigeria for the Middle East Africa (MEA) Championship, where he officiated two games and put on a level one course for 19 prospective referees from eight African nations.