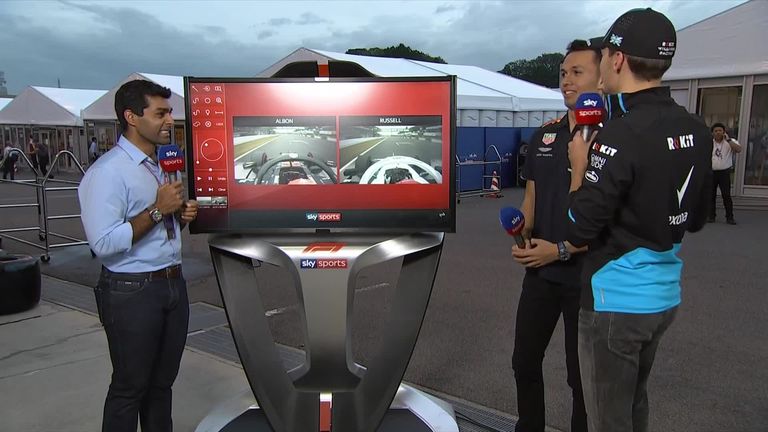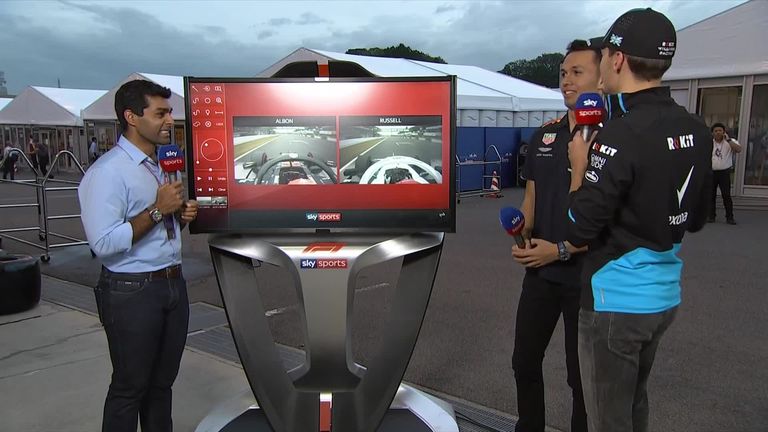 9:46
A Sky F1 must-watch: Good friends and racing rivals Alex Albon and George Russell compare their laps – and lines! – at the end of their debut F1 experiences around Suzuka in a hilarious SkyPad special
A Sky F1 must-watch: Good friends and racing rivals Alex Albon and George Russell compare their laps – and lines! – at the end of their debut F1 experiences around Suzuka in a hilarious SkyPad special
Formula 1 will stage qualifying and the race on the same day for just the fifth time in the sport's history in a super Sunday of Suzuka action.
With F1's personnel hunkered down in hotels on Saturday as Typhoon Hagibis prepared to make landfall on the Japanese mainland, with heavy rain and strong winds brought to the area around Suzuka, the plan is for action to resume on Sunday with a rare qualifying-race double header.
SPY: Bad weather closes school. All around your mate's place for an afternoon of FIFA! #RBspy 🕵️‍♂️ #JapaneseGP pic.twitter.com/UCcaZ9BYyb
— Aston Martin Red Bull Racing (@redbullracing) October 12, 2019
Read on for all the latest schedule information and on-track form guide after Friday practice.