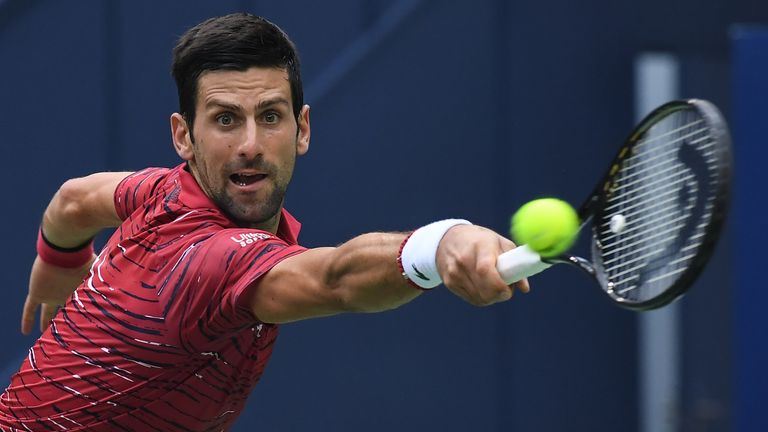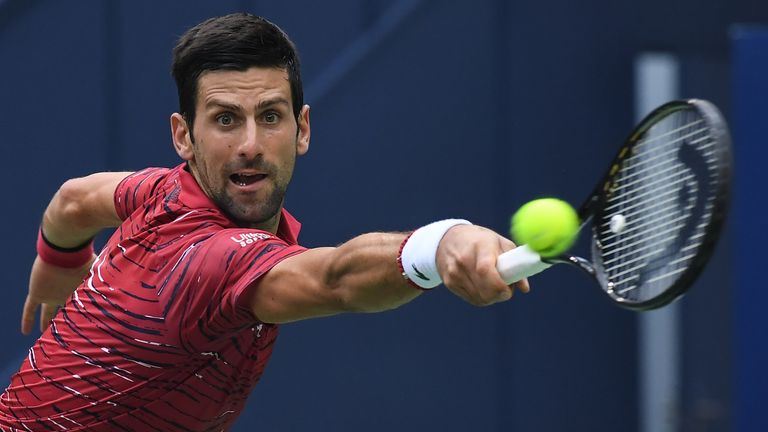 Novak Djokovic's quest for the Shanghai Masters title was halted in the quarter-finals
Novak Djokovic's hopes of finishing the year as world No 1 suffered a blow with a quarter-final defeat by Stefanos Tsitsipas at the Rolex Shanghai Masters.
Tsitsipas has struggled in recent months but found his form to produce a superb 3-6 7-5 6-3 victory – his second career win over Djokovic.
Djokovic sits at the top of the rankings at the moment but trails Rafa Nadal in the yearly standings and, with the Spaniard absent from Shanghai, had hoped to make up significant ground in China.