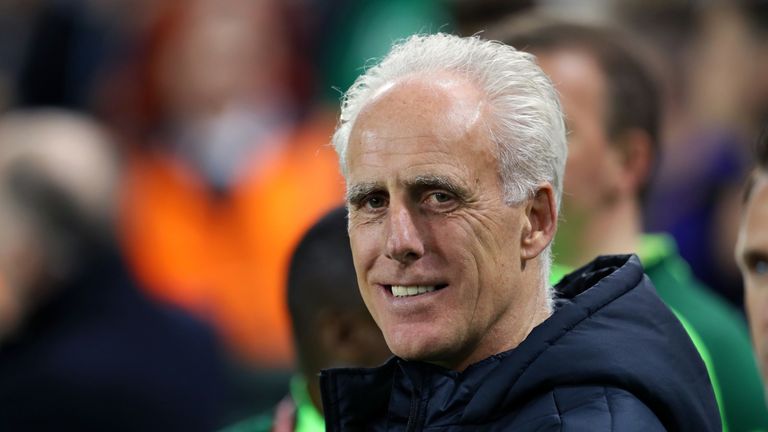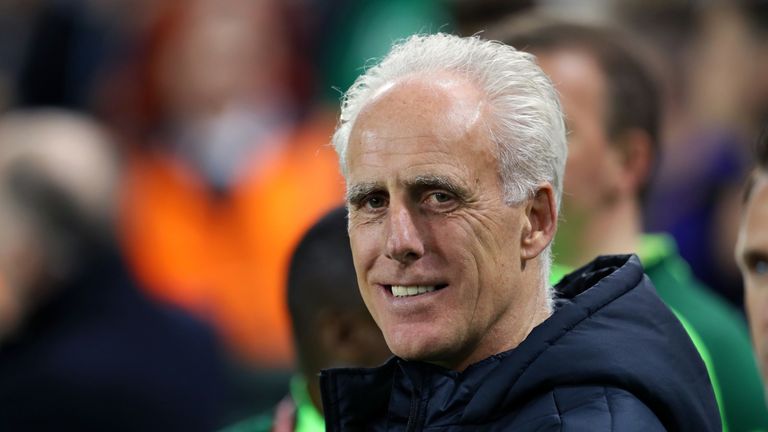 1:03
Mick McCarthy was initially lost for words at being told his Republic of Ireland side had been compared to Irish dancer Michael Flatley
Mick McCarthy was initially lost for words at being told his Republic of Ireland side had been compared to Irish dancer Michael Flatley
Mick McCarthy says having his Republic of Ireland side compared to Irish dancing legend Michael Flatley by Georgia manager Vladimir Weiss is a "huge compliment".
Weiss, a Slovakian, said in the build-up to Saturday's European Qualifier in Tbilisi, that Ireland play "with phenomenal energy, just like Michael Flatley dances. There are good dancers in Georgia too, but he is very special. It is easy for me to tell my players what Ireland are going to do, it is not easy for them to stop Ireland".
McCarthy, whose side can make a big step to Euro 2020 qualification with victory over Georgia, was initially stuck for words after being made aware of the unusual comparison.