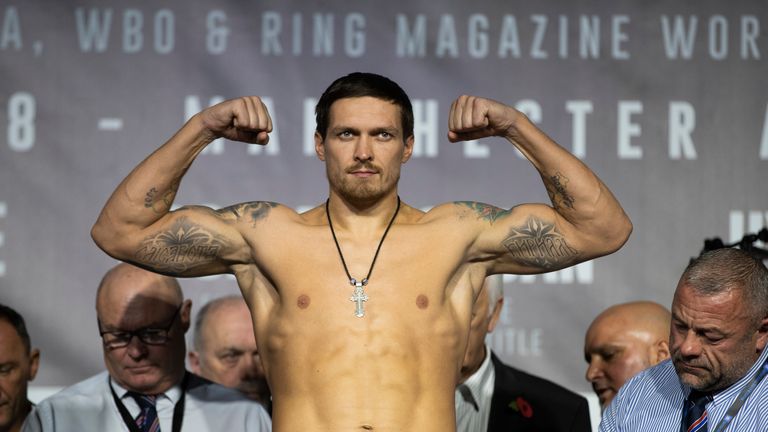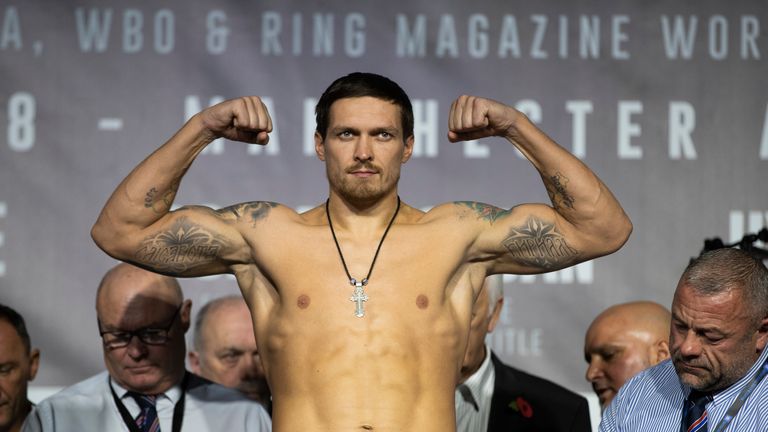 Usyk makes his heavyweight debut on Saturday night at 2am, live on Sky Sports Action
Oleksandr Usyk is now fighting taller, bigger, heavier men – or is he? His statistics prove that he is already the right size to be a heavyweight danger-man.
Usyk to face Witherspoon after Spong withdrawal
Undisputed cruiserweight champion Usyk debuts in the top division on Saturday night, live on Sky Sports Action at 2am, and will display his new physique at Friday's weigh-in.
Previously restricted to a 14st 4lbs (200lbs) limit, Usyk's first heavyweight weigh-in will tell us much about how he will approach his new goal of becoming just the third boxer ever to become world champion in the biggest two divisions.