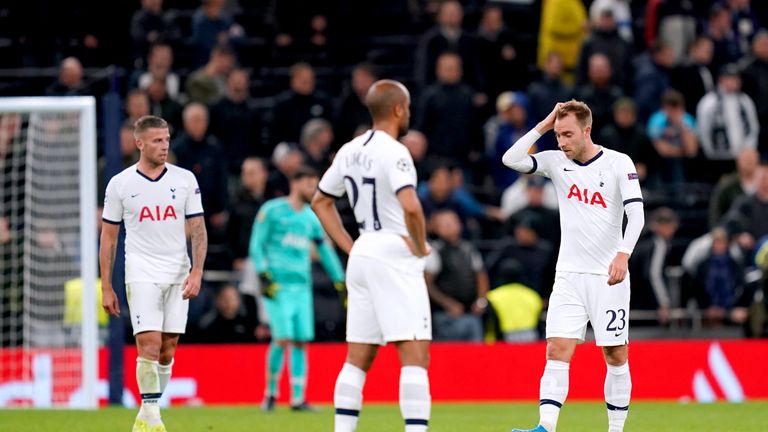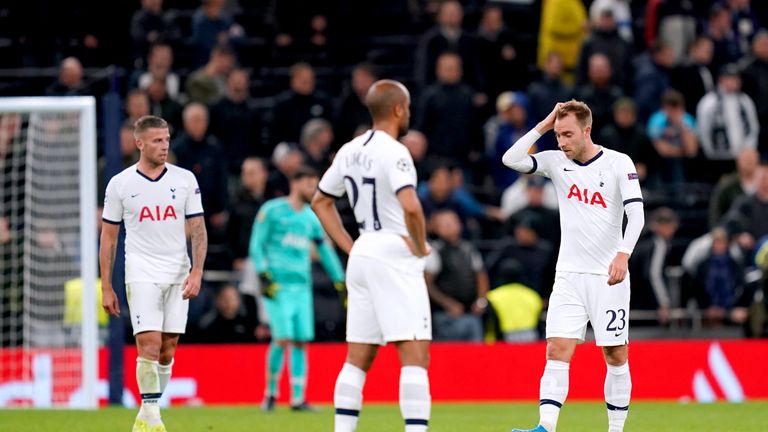 Tottenham players look dejected during the capitulation on Tuesday night
For the opening half an hour at the Tottenham Hotspur Stadium, Mauricio Pochettino's side seemed to be back to their old selves. All the intensity that had been lost in recent months came flooding back as they overwhelmed Bayern Munich with a frenzied display of pressing.
Heung-Min Son's opening goal arrived after 12 minutes, but it could have been three by that point. And while Joshua Kimmich equalised soon afterwards, Spurs just kept coming, carving the visitors open repeatedly only to be thwarted by Manuel Neuer's alertness in the Bayern goal.
Poch: It's like the team gave up
Gnabry hits four as Bayern beat Spurs 7-2
By the end, though, those early stages of the game, when the South Stand was a wall of noise and Spurs seemed set to put their recent troubles behind them, were long forgotten. Boos rang out at the final whistle. They would have been far louder had the stadium not already been half empty.