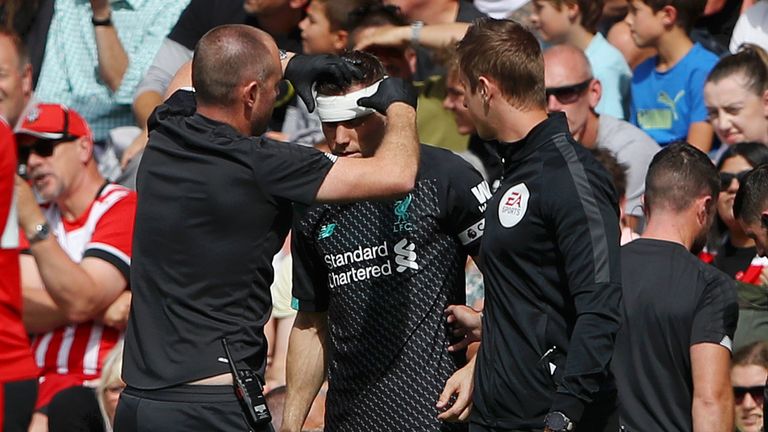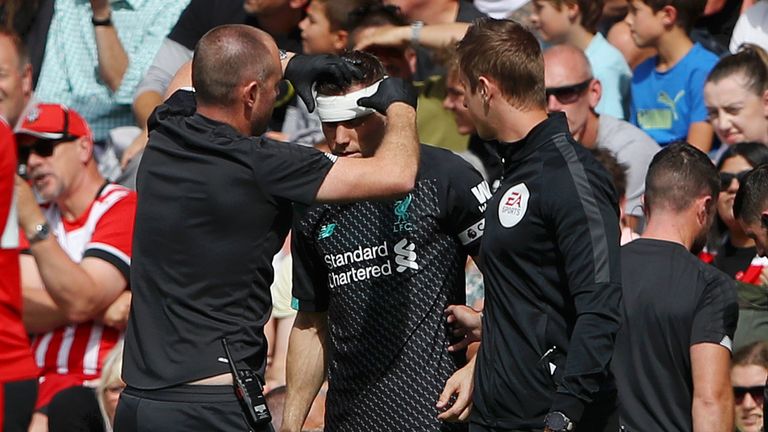 James Milner suffered a head injury in Liverpool's match at Southampton earlier in the season but avoided concussion
UEFA is calling on world football's lawmakers to introduce temporary head injury substitutes – like those used in rugby union – to try to avoid the complications associated with concussion.
In a new report, UEFA's medical experts have decided the current three minutes allowed for teams to assess whether a player is concussed on the pitch, is inadequate and puts too much pressure on team doctors from players and coaching staff for a quick diagnosis.
The proposal to allow temporary substitutions, UEFA argue, would remove that pressure and allow players who have received a blow to the head to be assessed more fully away from the pitch.