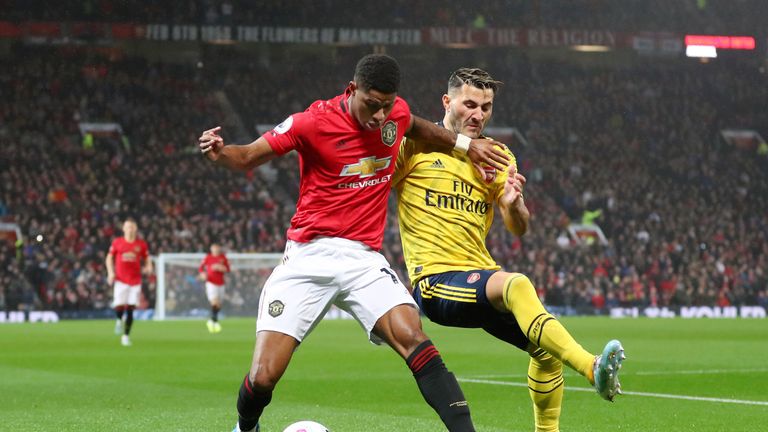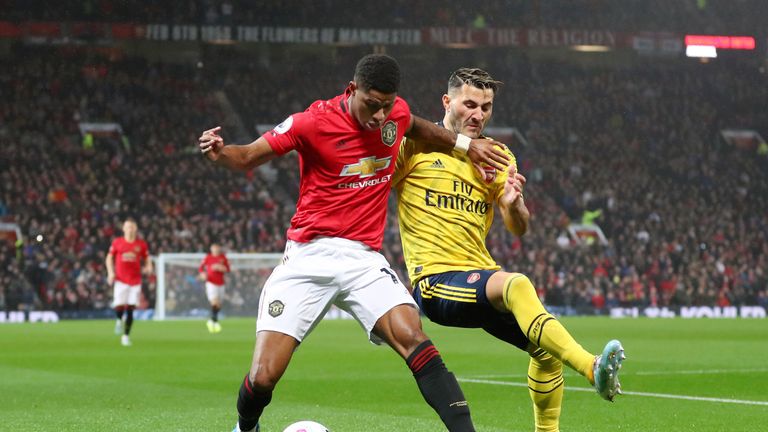 Marcus Rashford and Sead Kolasinac in action at Old Trafford
On a night when Roy Keane reminisced about the epic rivalry that once existed between these two sides in the Monday Night Football studio, Manchester United and Arsenal served up a reminder of how far their standards have slipped.
There were flashes of inspiration for the goals, but the quality of the encounter bore stark contrast to the classics of the past.
VAR call hands Arsenal draw at Man Utd
Man Utd 1-1 Arsenal player ratings
Listen: Monday Night Football podcast
Almost half an hour had passed before either side even managed a shot. The game did open up after that, but it was littered with basic errors and wasted opportunities.