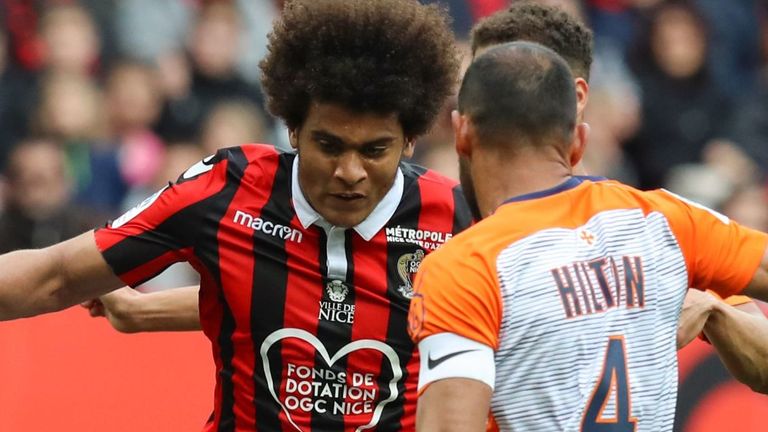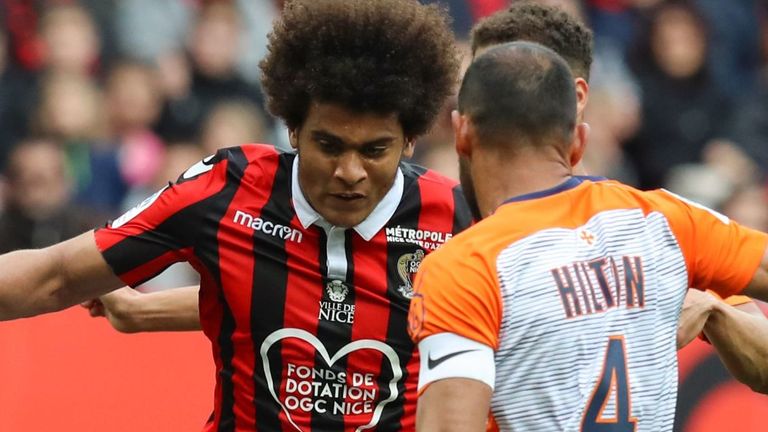 Diaby-Fadiga has made seven appearances for Nice in all competitions
French side Nice have sacked 18-year-old striker Lamine Diaby-Fadiga after he confessed to having stolen a watch worth £62,000 from team-mate Kasper Dolberg.
21-year-old Dolberg, who joined Nice from Ajax in August, had his watch stolen in the dressing room after a training session on September 16 and reported the theft to police.
Diaby-Fadiga later confessed to the theft, apologising to Dolberg and reimbursing him of £62,000 (€70,000), the value of the watch, with the Danish forward expected to drop all charges against him.