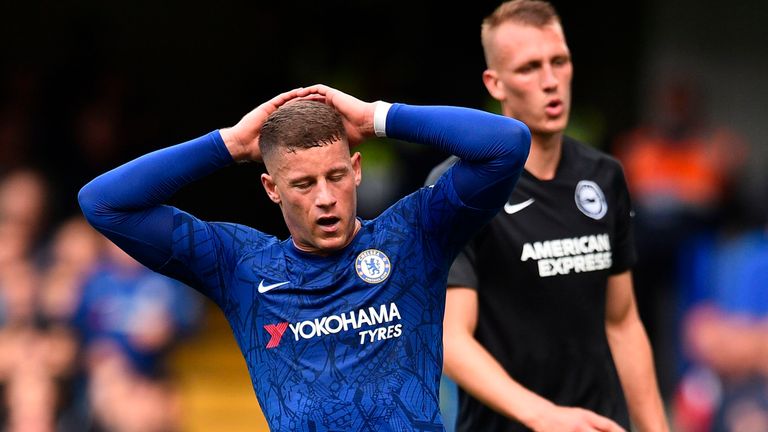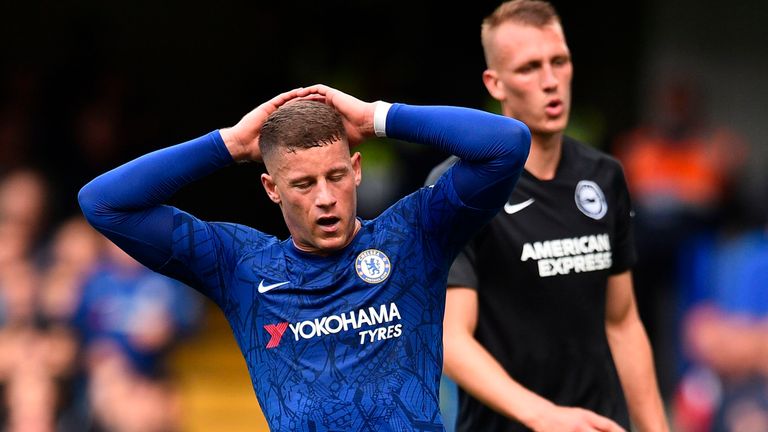 2:52
'He hasn't committed a crime – other than eating chips in the back of a cab!' – Frank Lampard says Ross Barkley has apologised after an incident in Liverpool on Sunday night
'He hasn't committed a crime – other than eating chips in the back of a cab!' – Frank Lampard says Ross Barkley has apologised after an incident in Liverpool on Sunday night
Ross Barkley was "naive" to be out late in Liverpool in the build-up to a Champions League game but did not break Chelsea's code of conduct, says Frank Lampard.
England and Chelsea midfielder Barkley, 25, has apologised to Lampard after pictures emerged on social media showing him outside a taxi talking to police on Sunday night, with reports he refused to pay the driver after spilling food.
Merson Says: My big Chelsea PL prediction
Lampard's Chelsea revolution
Lille vs Chelsea preview
Barkley was not required to ask permission to go out in Liverpool as it was more than 48 hours before Chelsea's Group H match against Lille on Wednesday and is travelling with the rest of the squad, Lampard said.