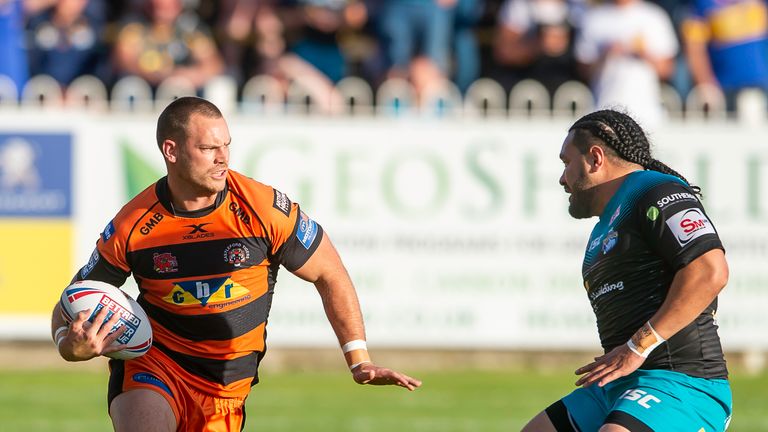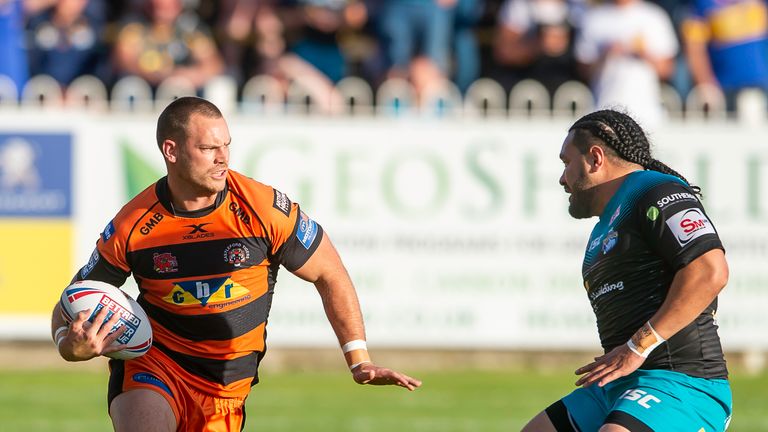 Cheyse Blair has settle in well to life at Castleford after moving from Australia mid-season
One of the biggest changes Cheyse Blair has had to get used to since joining Castleford Tigers is becoming a lot more recognisable when he is out in public.
The centre enjoyed relative anonymity in the sprawling metropolis of Melbourne – as anonymous as a 6ft 4in rugby league player can be, even without the distinctive moustache he now sports – where the city's NRL side, the Storm, vie for attention with nine Aussie Rules football clubs, a Super Rugby franchise and even two A-League football teams.
Swapping playing at the 30,000-seater AAMI Park for the more intimate confines of the Mend-A-Hose Jungle, one of the last traditional grounds still standing in Super League, has been an adjustment as well.