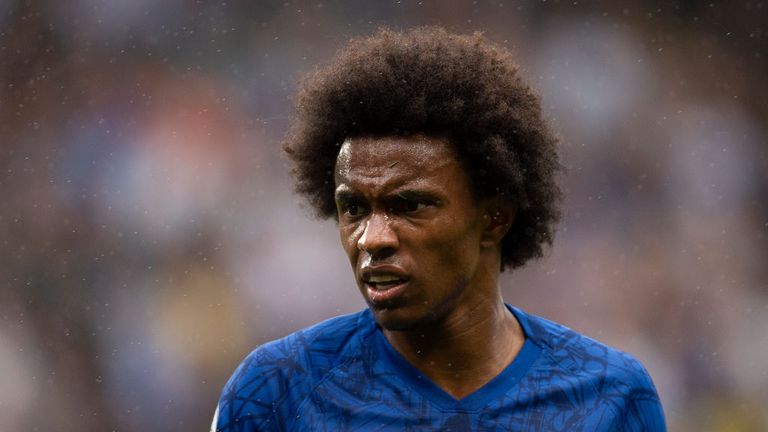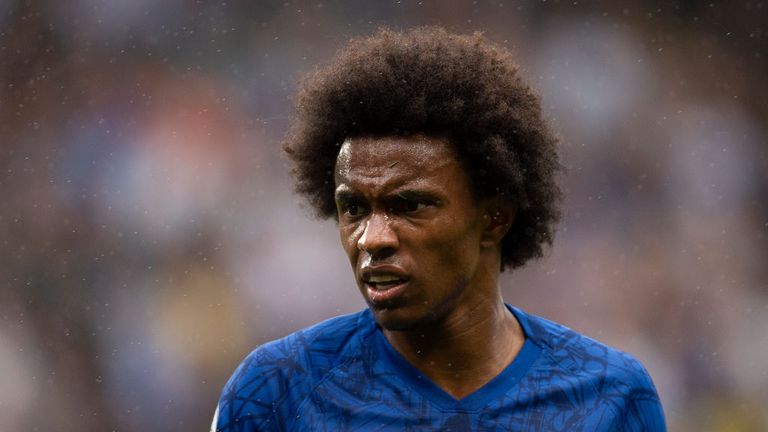 Willian wants Roman Abramovich to stay patient with Frank Lampard as Chelsea boss
Chelsea winger Willian has urged the Chelsea board to be more "like Manchester City and Liverpool" and have patience with Frank Lampard.
The Brazilian has now worked under four different permanent managers since his move to Stamford Bridge in 2013, plus interim boss Guus Hiddink, who was in place for six months during the 2015/16 season.
But Willian has now called for the Chelsea board to give Lampard time at the club, just like last season's Premier League champions and runners-up have done with Pep Guardiola and Jurgen Klopp.