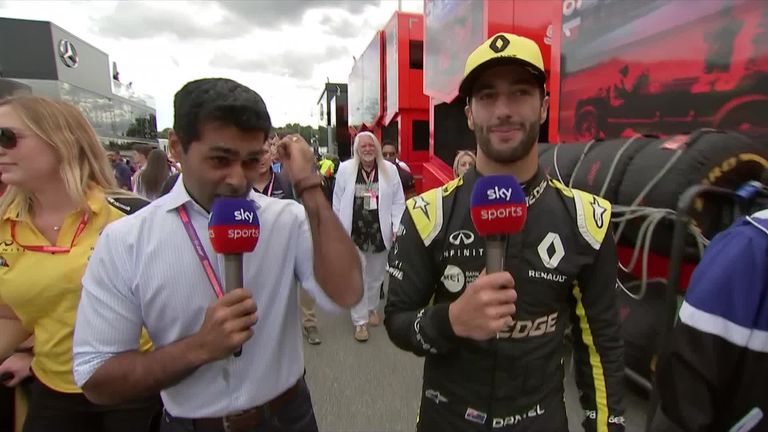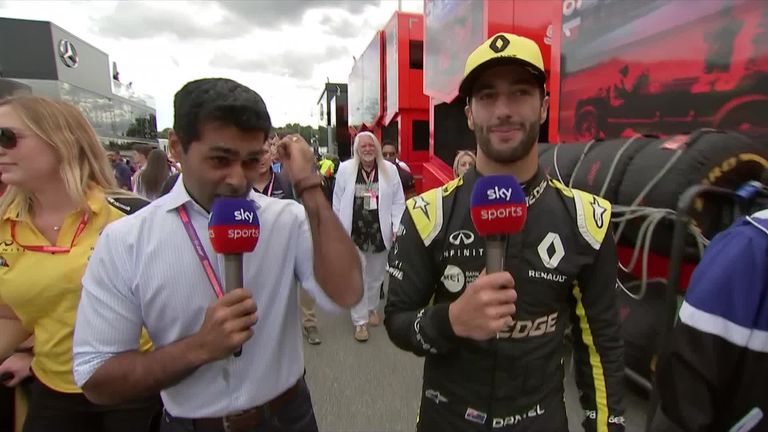 2:02
Daniel Ricciardo reflects on his fourth-place finish at the Italian GP in Monza
Daniel Ricciardo reflects on his fourth-place finish at the Italian GP in Monza
Daniel Ricciardo reserved special praise for Renault's engine department after heading the team's best result since their full return to F1 at high-speed Monza.
Ricciardo claimed his highest finish since joining the team, fourth, while team-mate Nico Hulkenberg matched his best finish for Renault with fifth after an Italian GP weekend in which their car consistently ran in the top six.
The result represented the highest two-car finish for a works Renault squad since the 2008 Japanese GP, when Fernando Alonso won the race and Nelson Piquet Jr finished fourth.