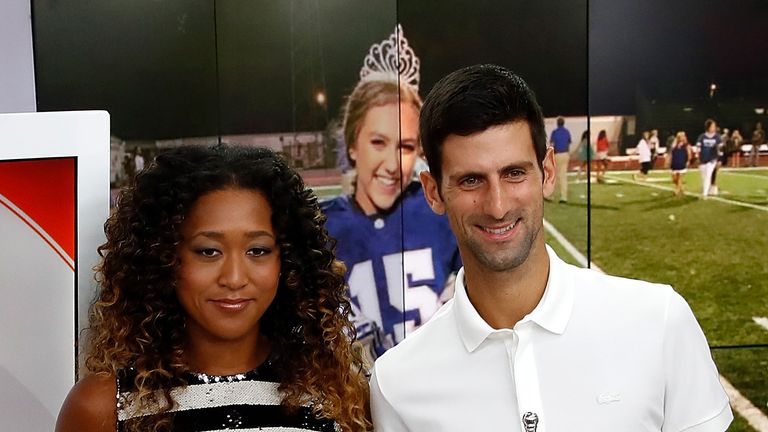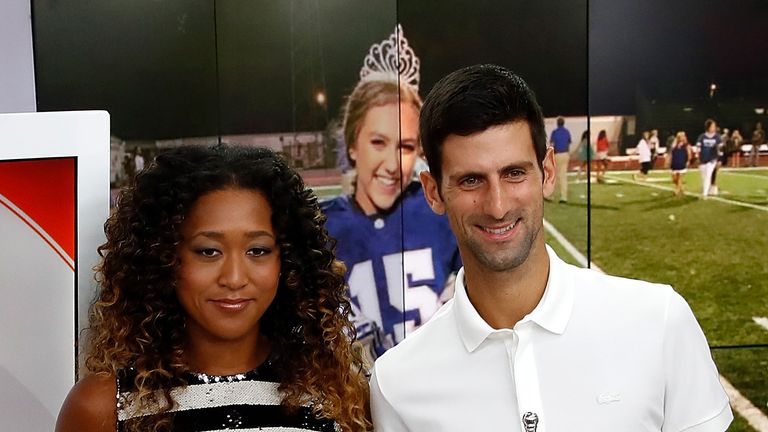 Naomi Osaka and Novak Djokovic won the men's and women's singles titles last year at Flushing Meadows
US Open officials have apologised after a competition appeared to present tickets to the women's semi-finals as a consolation prize.
Fans are being encouraged to sign up for the Fan Access Pass for this year's tournament, which begins on August 26, with the chance to win tickets.
The grand prize includes tickets to the men's semi-finals as well as restaurant passes and merchandise, with a secondary prize including women's semi-final tickets.