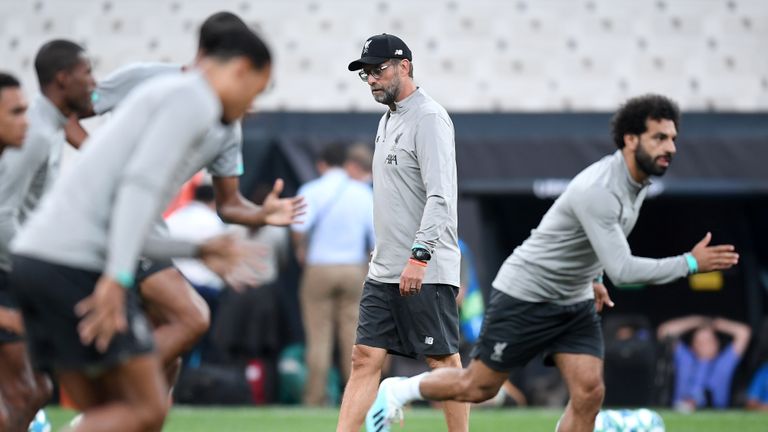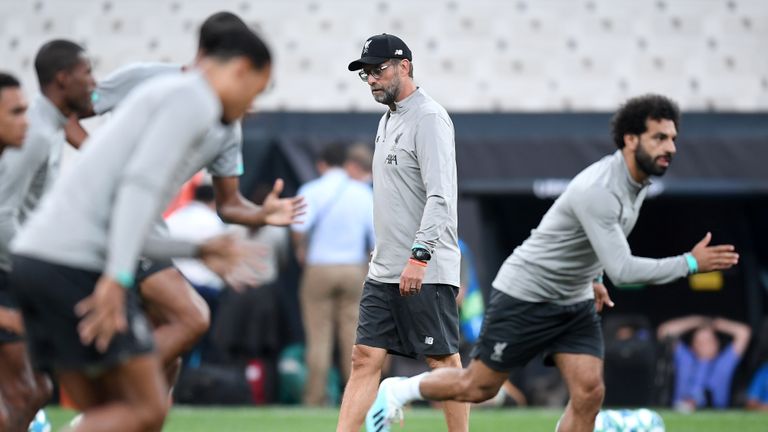 Jurgen Klopp will aim to lead Liverpool to their fourth Super Cup title
Sky Sports News reporter Paul Gilmour shares his thoughts and observations ahead of the Super Cup final between Liverpool and Chelsea in Istanbul…
Jordan Henderson is often the inspirational leader for Liverpool and that was no different in an intense small-sided game during training at the home of Besiktas. Moments after scoring a well-placed effort beyond the reach of Adrian, he had a second with the last kick of the match. The ball sat up nicely and he ran onto it, volleying into the top corner, sparking celebrations from Virgil van Dijk and gasps from those inside the stadium.
Klopp: PL or CL? I'll take what I can get
Liverpool, Chelsea target more Euro glory
UEFA Super Cup: All you need to know
With around 20 minutes to go Naby Keita appeared to pick up a muscle injury. He limped off with medical staff by his side and was in clear discomfort. Keita didn't start against Norwich on Friday but it's another injury concern after Jurgen Klopp lost goalkeeper Alisson to a calf injury.