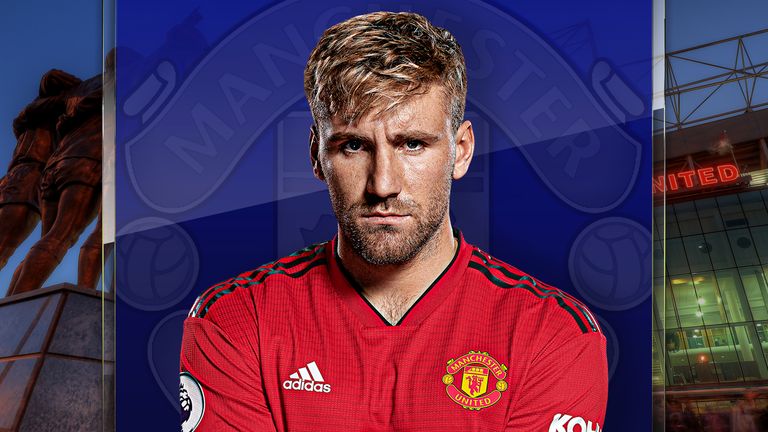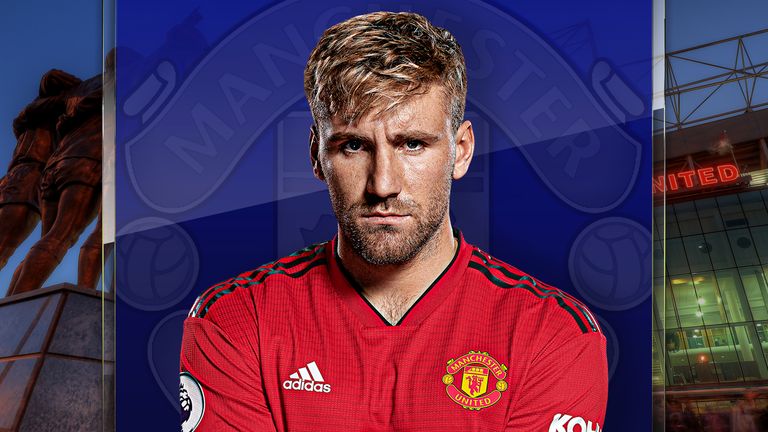 Manchester United's Luke Shaw wants to build on player of the year award
Ahead of Manchester United's opener against Chelsea on Super Sunday, Luke Shaw opens up to Adam Bate about the 'near embarrassing' end to last season, the training-ground work that is helping to transform the team, and why he wants to be celebrating this season.
Over in the academy building at Manchester United's training ground, the players are filming their goal celebrations for the new season. Luke Shaw has gone for a straightforward number – looking to the sky – but if he does find the net there is an alternative in mind. Shaw is due to become a father for the first time in early December and wants to commemorate it.
"I have got a few months to get a baby celebration in," Shaw says with a smile to Sky Sports. On his 104th Premier League appearance, the left-back finally scored his first goal on the opening weekend of last season against Leicester but he has not added to the tally since. "I had to wait a long time for my first goal and now I've had to wait a long time for the second one too. Hopefully there are a few more."