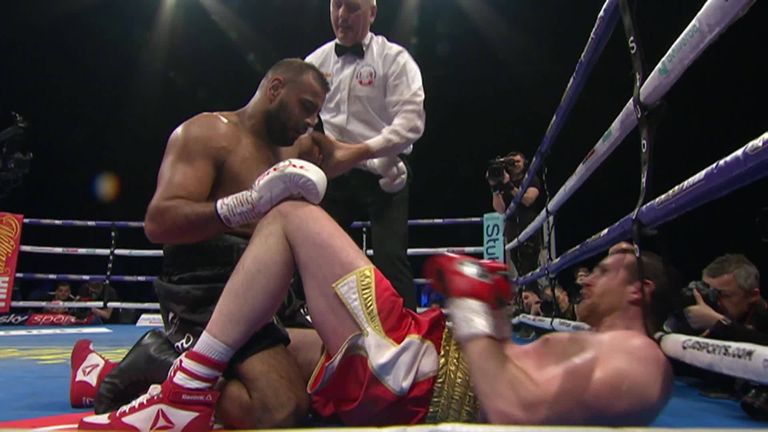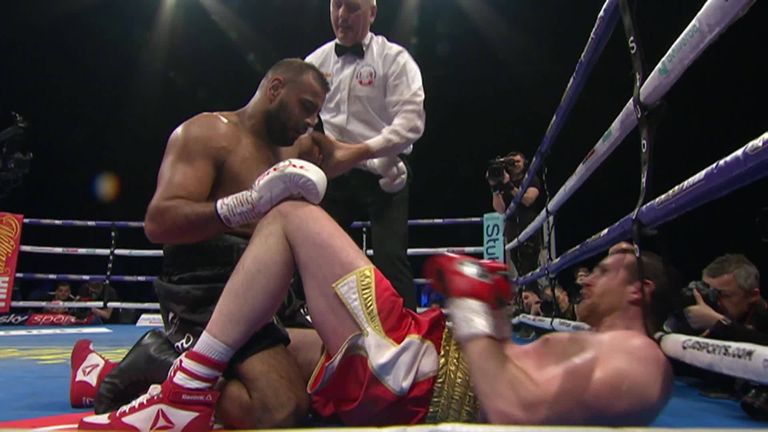 0:35
Kash Ali was DQ'd for biting David Price earlier this year – watch the incident here
Kash Ali was DQ'd for biting David Price earlier this year – watch the incident here
Kash Ali insists that a "question mark" hangs over his ill-fated fight against David Price which ended with a bite, and has called for a rematch.
Ali was disqualified for biting Price in their heavyweight fight earlier this year, and was then fined £10,000 and banned for six months.
Birmingham's Ali said he was "hugely embarrassed" afterwards and remains apologetic – but also believes there is an appetite to find out what would have happened without the bite.