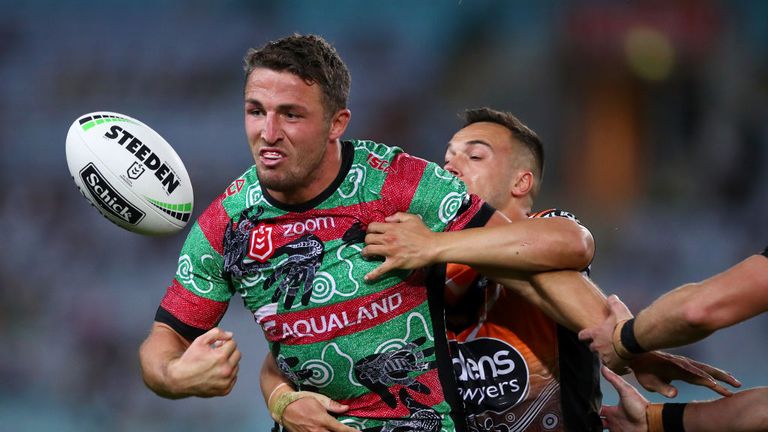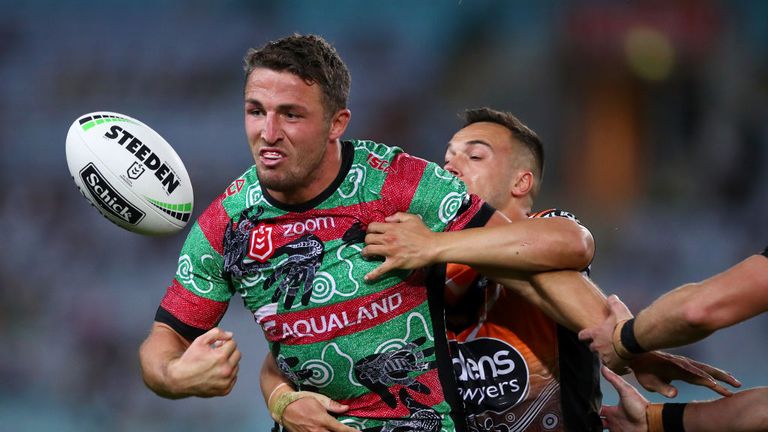 Sam Burgess features among the NRL's talking points this week
Most of the talk this week has revolved around the State of Origin Decider, but Jenna Brooks has all the other talking points from the NRL heading into Round 17.
Burgess return
Sam Burgess is hoping to make his return for South Sydney on Saturday against Manly. The England forward has missed just two games after undergoing shoulder surgery.
"Subject to a fitness test later in the week, but trained well this morning so, it's looking positive at the moment," Burgess said.