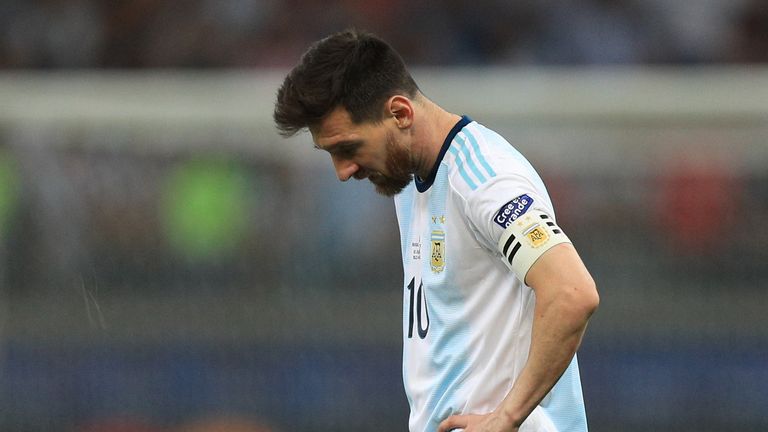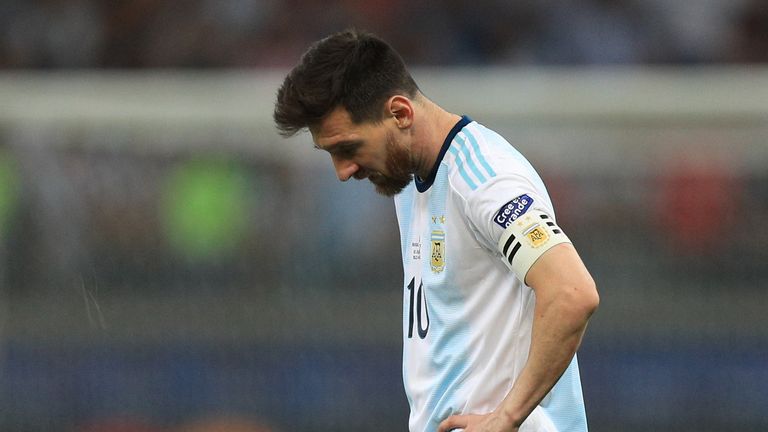 Lionel Messi reflects on the defeat against Brazil at full-time
As the full-time whistle sounded in Argentina's 2-0 Copa America defeat to Brazil, all eyes went to Lionel Messi. One word sprung to mind: dejection.
A glum looking Messi in an Argentina shirt? Where have we seen that before? This latest Copa America failure is another to throw on the pile of misery.
The 32-year-old has an U20 World Cup title and an Olympic gold medal to his name but that is a timid return for a footballing mad nation like Argentina with arguably the greatest ever footballer on the teamsheet.