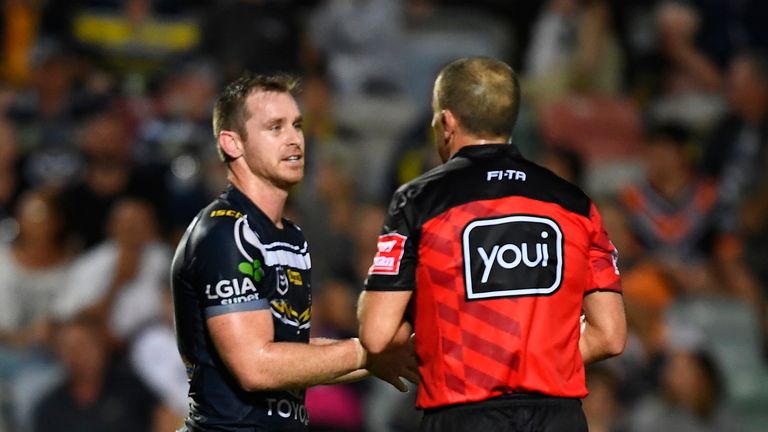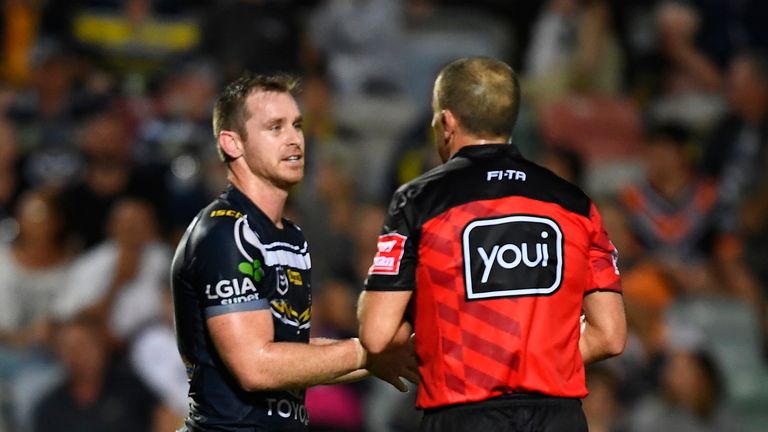 North Queensland Cowboys were on the wrong end of a controversial decision
Jenna Brooks has the latest as NRL officials come under the spotlight again and John Bateman receives more accolades. Plus, are we about to see another reduction in interchanges?
Cowboys robbed?
Referees are under the microscope again after a wrong call cost North Queensland Cowboys a win over Wests Tigers.
NRL head of football Graham Annesley personally apologised to Cowboys CEO Jeff Reibel, admitting the wrong decision was made.