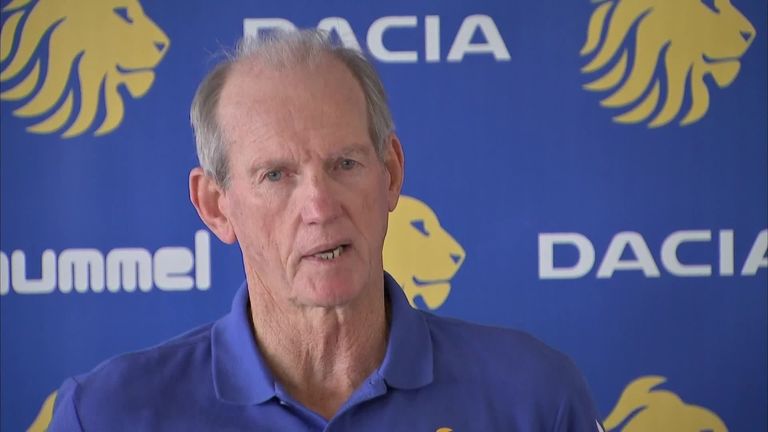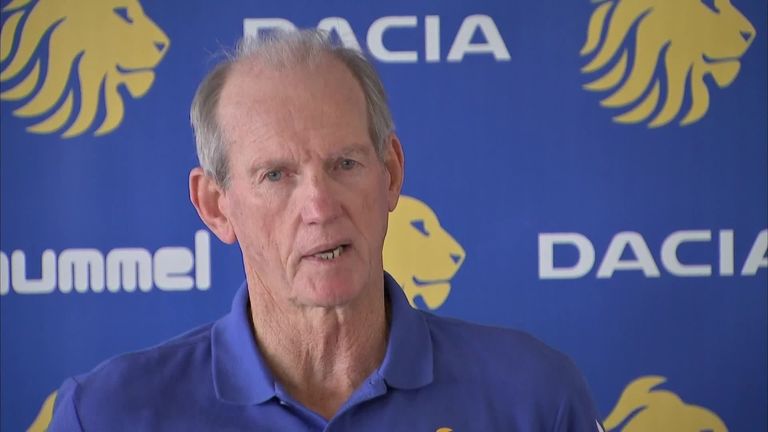 0:44
England head coach Wayne Bennett has welcomed the return of the Great Britain and Irish Lions rugby league team
England head coach Wayne Bennett has welcomed the return of the Great Britain and Irish Lions rugby league team
England coach Wayne Bennett has welcomed the return of the Great Britain team and is open to selecting non English-born players for it.
Bennett, who will lead the Lions on the end-of-season tour to New Zealand and Papua New Guinea, spoke of his enthusiasm at a press conference in St Helens.
"The England part was a bit foreign to me to be honest, I'm very happy to see Great Britain back," Bennett said. "In Australia it's a household name, it's such a great brand.