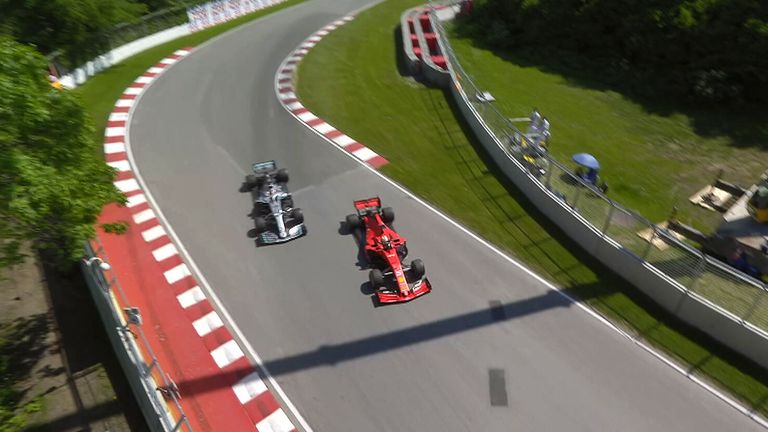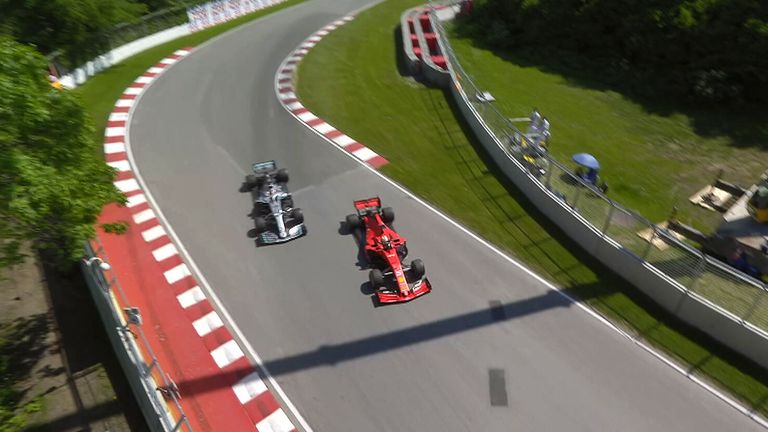 1:37
Mercedes' Lewis Hamilton narrowly avoids careering in to the back of Canadian GP race leader Sebastian Vettel after the Ferrari driver rejoined the track having gone wide
Mercedes' Lewis Hamilton narrowly avoids careering in to the back of Canadian GP race leader Sebastian Vettel after the Ferrari driver rejoined the track having gone wide
Ferrari are continuing to challenge Sebastian Vettel's race-losing Canadian GP penalty after confirming they have formally asked for the decision to be reviewed.
Teams can only submit a 'right of review' if they can present the stewards with 'significant and relevant' new evidence which was not available at the time of the ruling.
Ferrari have not elaborated on the substance behind their move, only confirming they have submitted the request to F1's governing body.