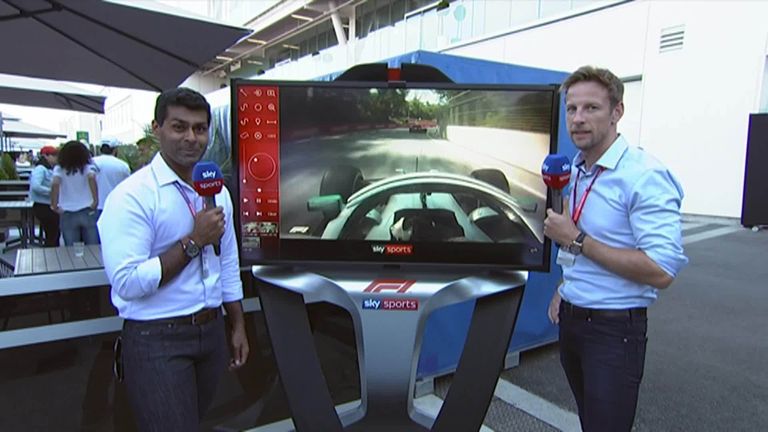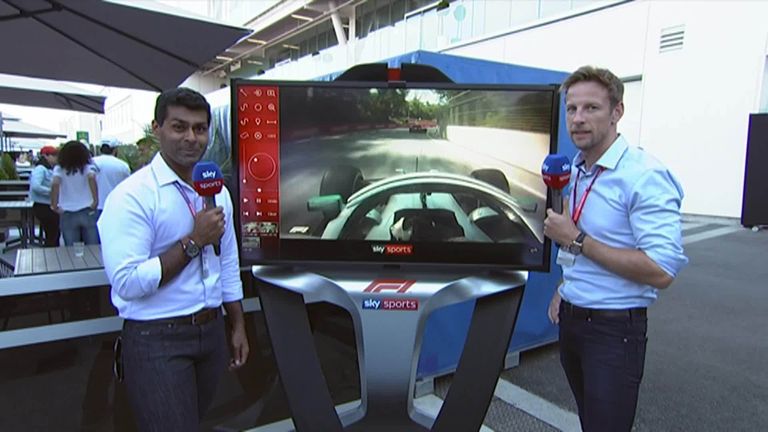 3:46
Sky F1's Karun Chandhok and Jenson Button are at the SkyPad to reflect on the biggest moment from the Canadian GP – the Hamilton-Vettel incident
Sky F1's Karun Chandhok and Jenson Button are at the SkyPad to reflect on the biggest moment from the Canadian GP – the Hamilton-Vettel incident
The Canadian Grand Prix ended in very controversial circumstances with Sebastian Vettel being penalised for 'rejoining the track in a dangerous manner' after going wide at Turn Three. This of course became the single biggest talking point of the season so far.
Looking at social media, it does seem that there are some fans who think the penalty was justified but by large, most fans and people in the paddock seem to believe it was too harsh.
Personally, I too believe it was unjustified. On the Sky Sports F1 coverage in the video above, Jenson Button and I were able to break it down frame by frame and analyse it and we both seemed to reach similar conclusions. It's worth remembering Sebastian was doing over a hundred miles per hour there and not looking at things frame by frame!