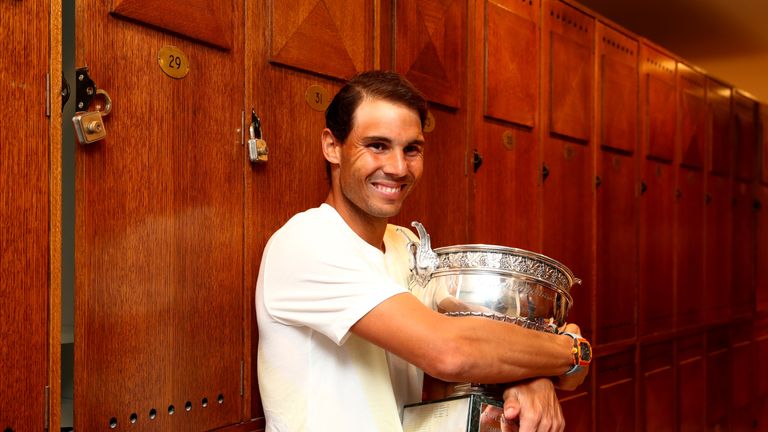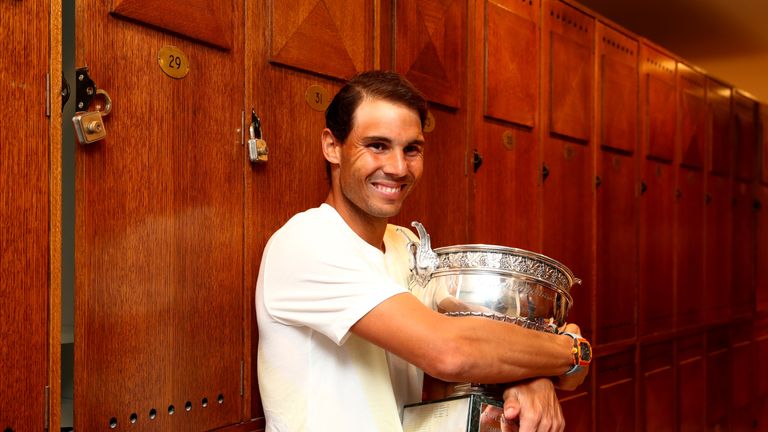 Nadal has won 12 titles at the French Open
Rafael Nadal is hopeful he will again be able to challenge for the Wimbledon title after yet another French Open triumph.
The Spaniard lifted the Coupe des Mousquetaires for a remarkable 12th time on Sunday, beating Dominic Thiem in four sets.
It is nine years since Nadal won the last of his two titles on the grass of the All England Club.