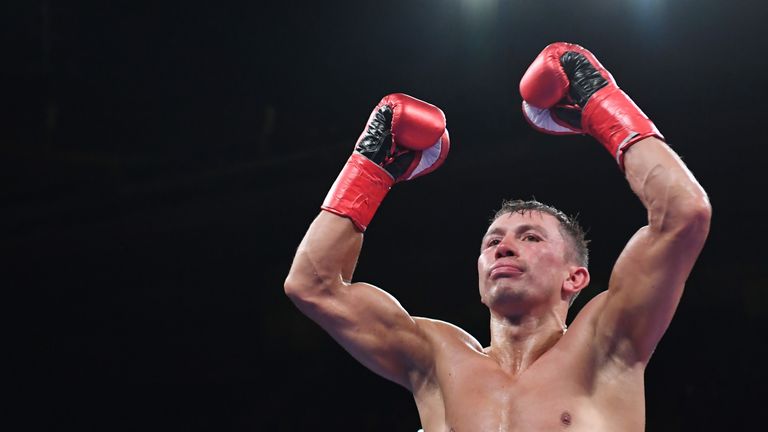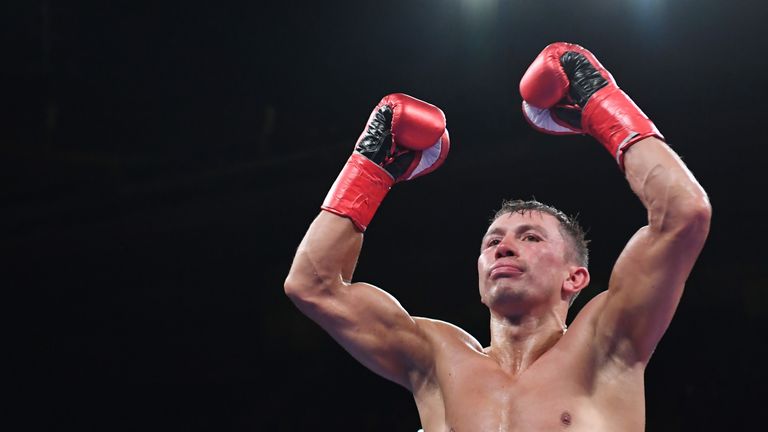 Gennady Golovkin marked his first fight in 10 months with a brutal knockout win
Gennady Golovkin's return to the ring was short and sweet as he knocked out Steve Rolls with 51 seconds remaining in the fourth round of their super-middleweight fight in New York on Saturday night.
Golovkin (39-1-1 35KOs) looked slow and tentative, perhaps rusty due to being out of action since September 2018, until he began landing regularly in the fourth round.
A cautious Rolls hardly threw any punches in the first three minutes but gained confidence and snapped Golovkin's head back with a sharp left in the second round.