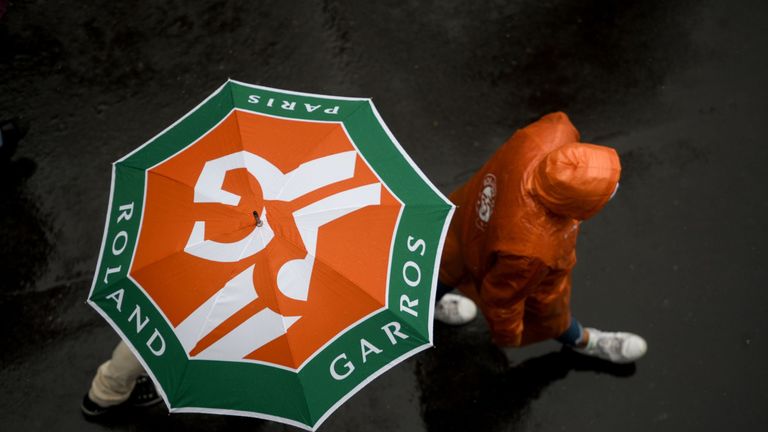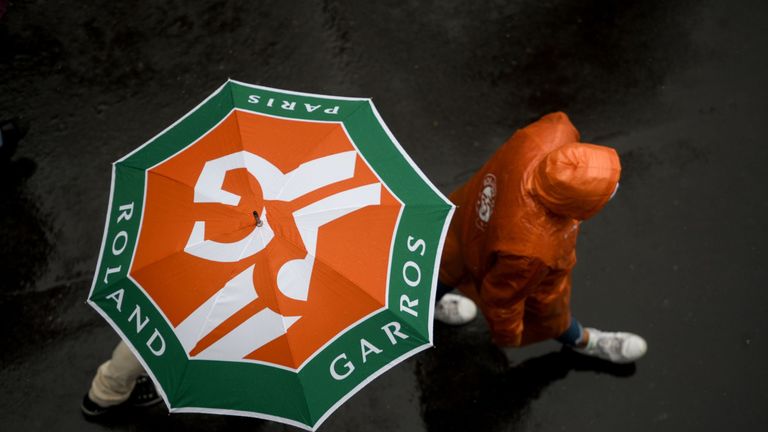 Showers washed out all of Wednesday's matches
Rain washed out the entire schedule at the French Open on Wednesday, meaning Johanna Konta's semi-final clash will now be played on Friday.
Defending women's champion Simona Halep and men's world No 1 Novak Djokovic were among those who had been due to play, but rain from lunchtime in Paris meant the covers remained on.
Organisers had pushed back the intended start time from 2pm every half an hour until 4.30pm, when they decided the forecast made any further attempts at getting under way futile.