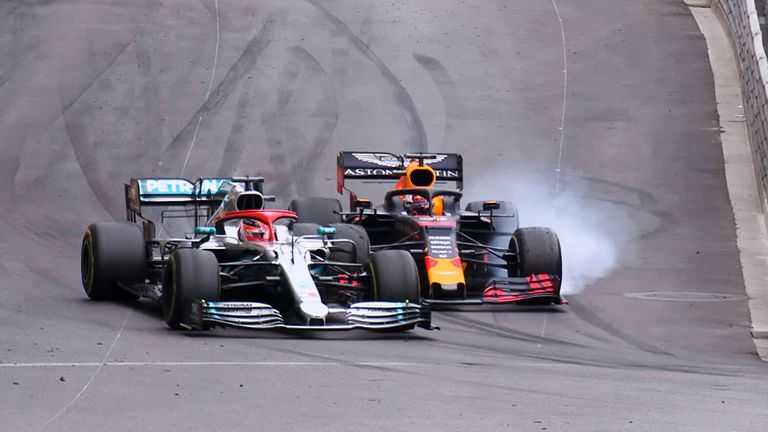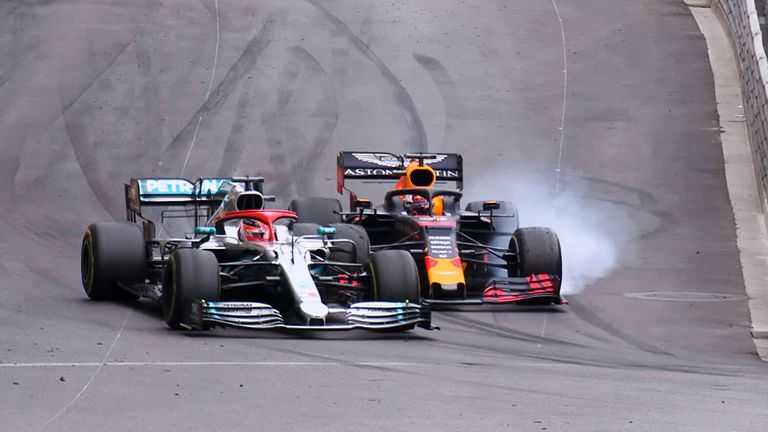 1:16
Lewis Hamilton and Max Verstappen made contact battling for the lead during the 77th lap of the Monaco Grand Prix
Lewis Hamilton and Max Verstappen made contact battling for the lead during the 77th lap of the Monaco Grand Prix
Lewis Hamilton and Max Verstappen collided on the penultimate lap of their tense Monaco GP duel, although race stewards imposed no penalty.
Hamilton, nursing worn tyres, provided a defensive masterclass to keep the Red Bull, on harder tyres, behind and came under his only real attack on the 77th lap when Verstappen attempted a move at the harbourside chicane.
Report: Hamilton holds off Verstappen
Full Monaco GP race result
The Red Bull dived down the inside, but the two cars made contact, with Hamilton going straight on before rejoining the track. The Englishman held on to win the race and extend his championship lead.