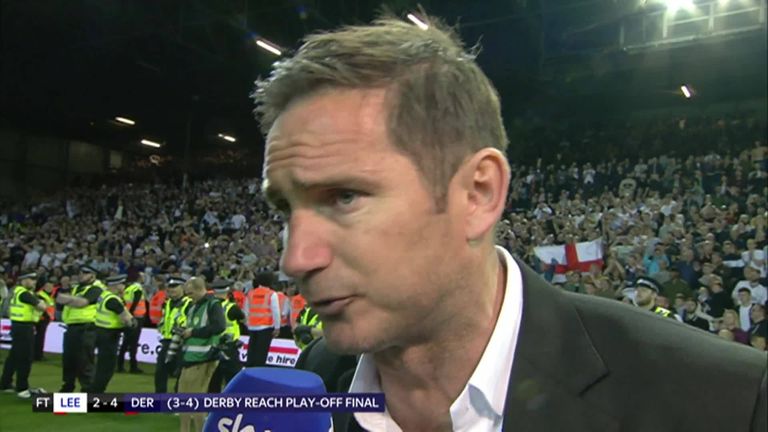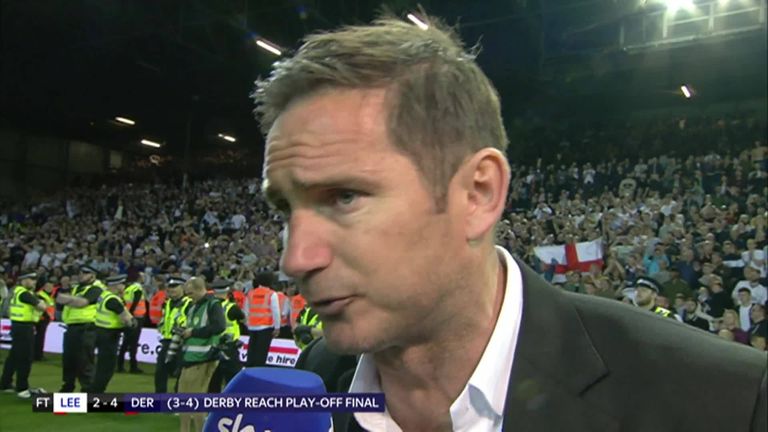 3:35
Derby boss Frank Lampard says his side still aren't done but was proud of the team's bravery after they beat Leeds 4-2 to reach the Championship play-off final
Derby boss Frank Lampard says his side still aren't done but was proud of the team's bravery after they beat Leeds 4-2 to reach the Championship play-off final
Frank Lampard said he motivated his players by showing them the odds of a Leeds victory ahead of their stunning play-off win.
Derby had lost the first leg of the Championship play-off semi-final with Leeds 1-0 at Pride Park, with no team in second-tier history progressing after losing their first leg on home soil.
Derby stun Leeds in epic to reach final
As it happened
However, his side wrote their names into the record books with a stunning second-half performance at Elland Road, having gone in at 1-1 on the night at the break before three goals in the final 45 minutes sent them to Wembley.